Welcome to the first week of our Family Road Trip in Europe!
I hope you enjoy it as much as we did. Here are some essential details and useful planning tips to help you create your own unforgettable journey.
Day 1 Lisbon to Bilbao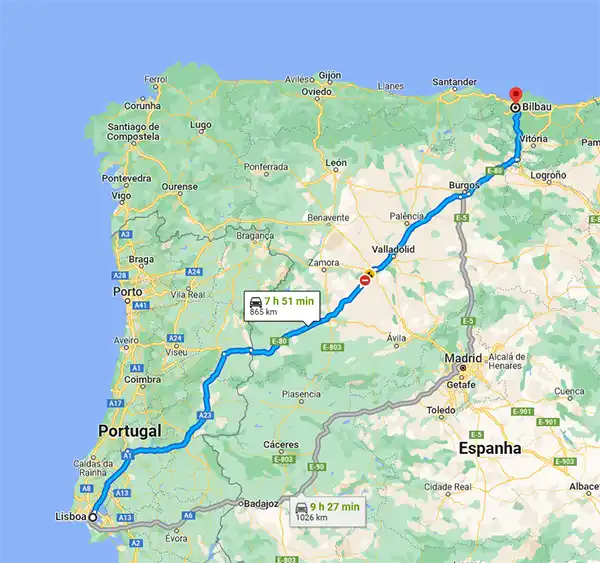 Our road trip began with the ambitious goal of reaching Bilbao, Spain within a single day, stopping only for petrol and lunch. We set off early in the morning, eager to get on our way.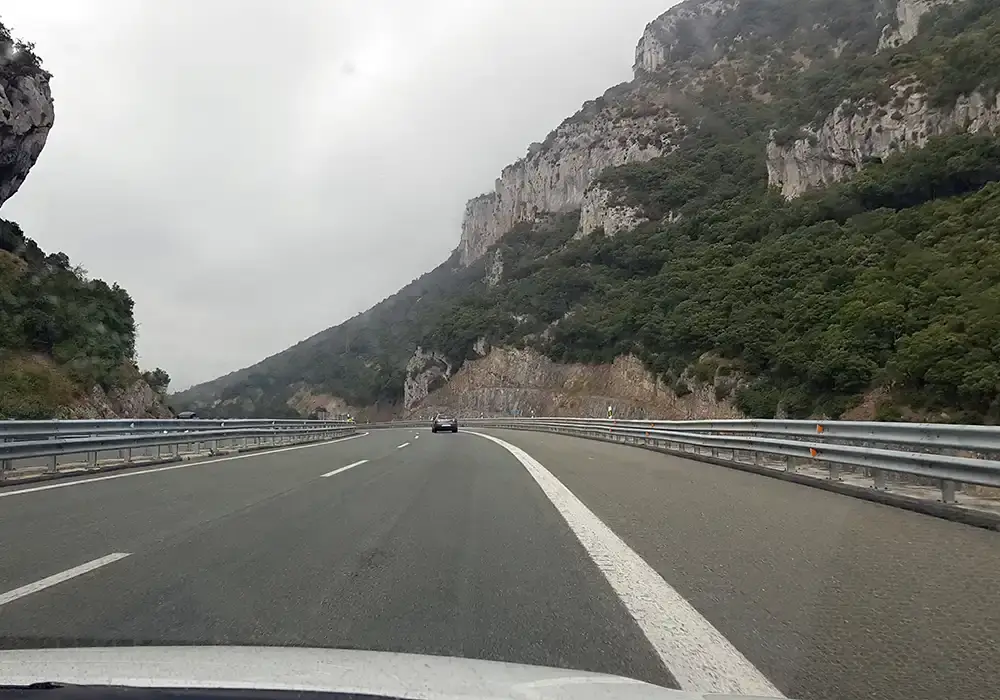 We stopped in Vilar Formoso, a small town near the border with Spain, to refuel and have lunch. The drive from there to Bilbao was challenging. The roads were winding, the traffic was heavy, and the weather was bad. We were not used to driving for 8 hours, but we made it to Bilbao in time for dinner.
In total, we covered a distance of 865 kilometers
We went to Max Center Bilbao, a large shopping mall with a variety of restaurants. had dinner and went back to our hotel, the ibis Bilbao Barakaldo. It was the cheapest hotel in town, but it was clean and comfortable. We had a good night's sleep
---
Day 2 Bilbao and Dune du Pilat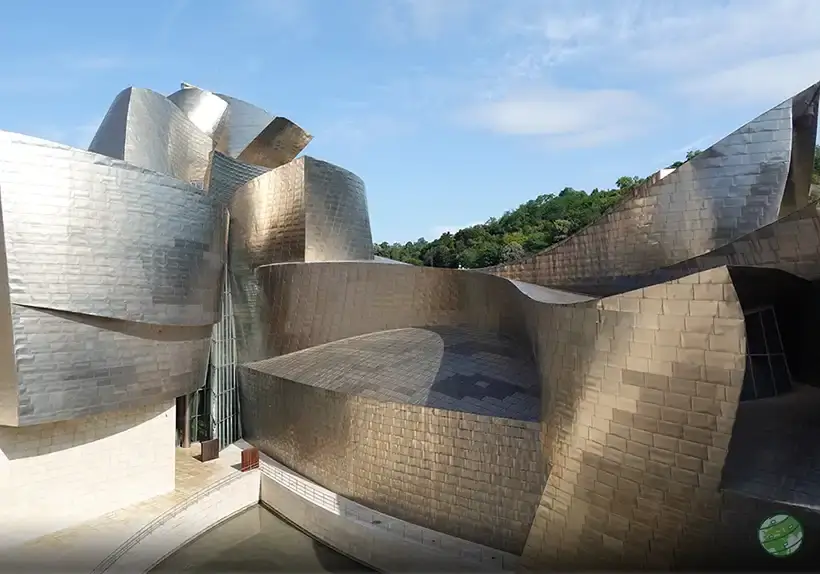 The next day, we were up with the sun and ready to explore. Our first stop? The famous Guggenheim Museum. After soaking in some culture, we took a leisurely stroll along the Nervión River.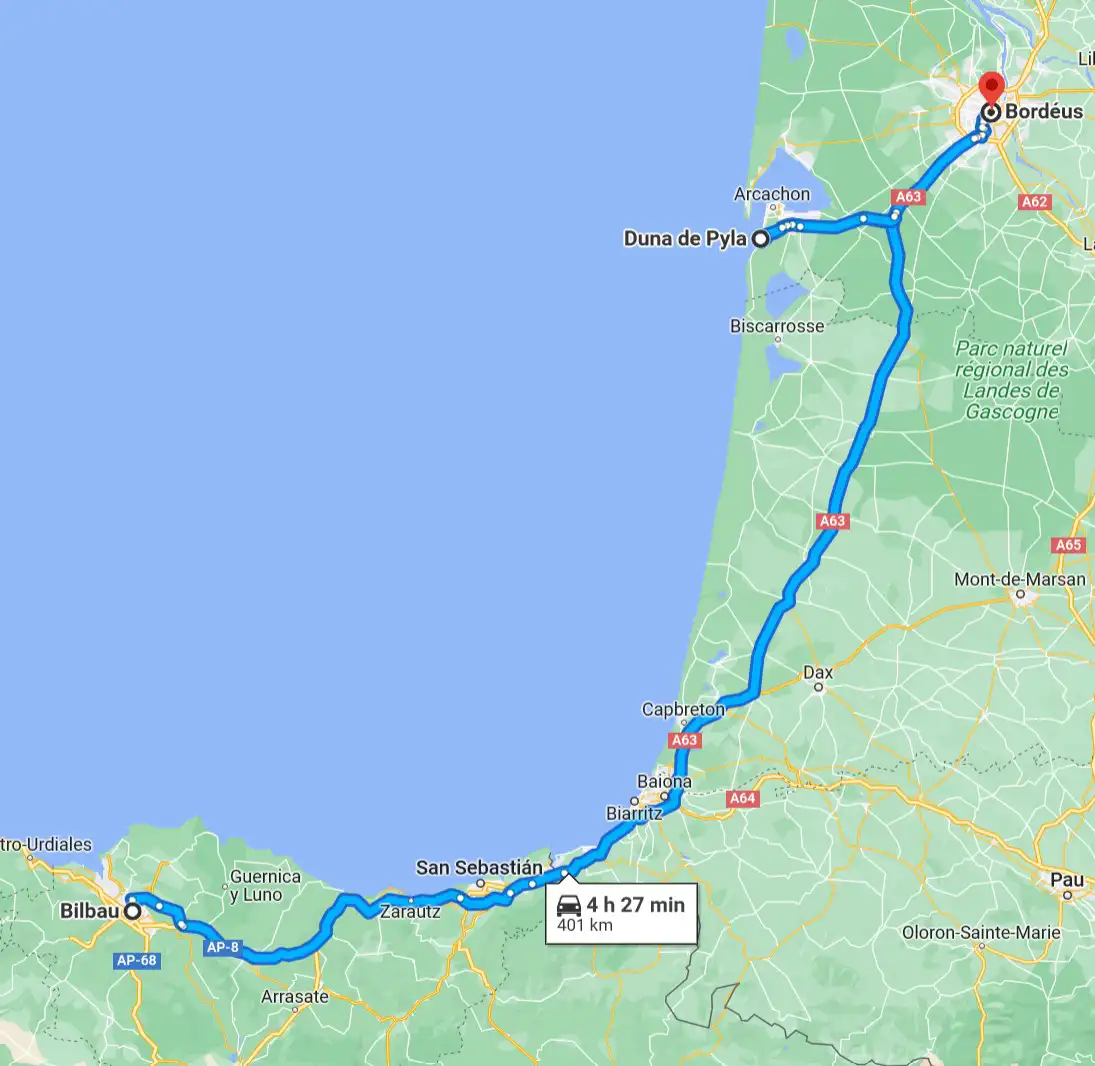 After a 4-hour (340 km) drive, we finally arrived at the Dune du Pilat, which had just reopened after some fires in the area. The dune was massive, towering over us at over 100 meters tall. We decided to start by going down the dune, which was surprisingly easy. We splashed around in the sea and built sandcastles, not realizing that the real challenge was still ahead.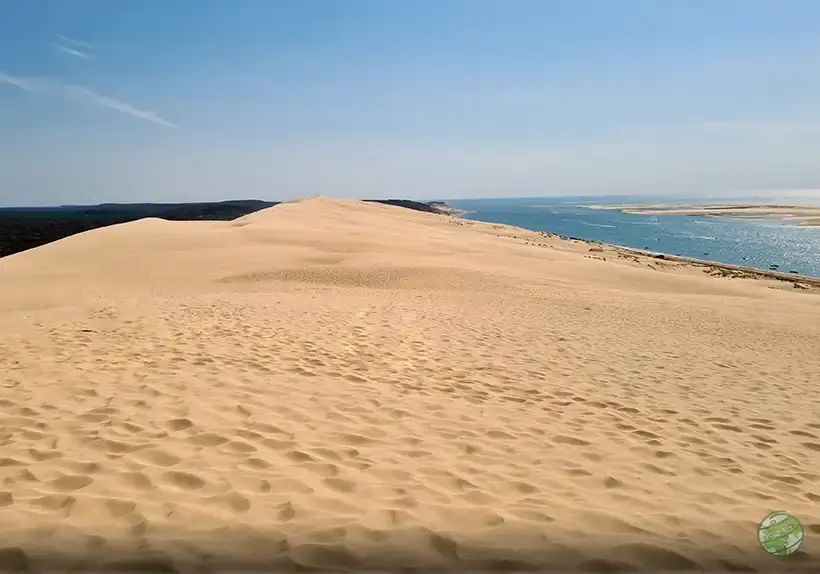 Climbing back up was a whole different story. The dune's steep incline and the summer heat made it tough going. We zigzagged our way up for over 30 minutes, the sand slipping and sliding under our feet. Our kids had their share of struggles, but we encouraged them to keep going.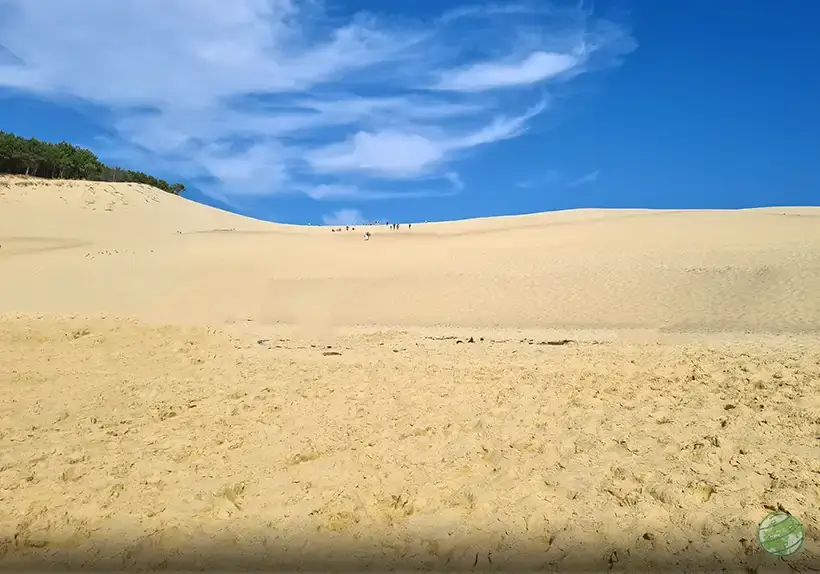 Finally, after what felt like an eternity, we reached the top. We were exhausted, but we also felt a sense of accomplishment. We had conquered the Dune du Pilat! We took a moment to enjoy the view, then made our way back to the car park.
After our time at Dune du Pilat, we headed over to Bordeaux. We decided to stay at the ibis budget Bordeaux Centre Bastide, mainly because it had reasonable parking rates, was right next to a Carrefour, and also conveniently close to the center of Bordeaux.
---
Day 3 Bordeaux to Amboise.
On our third day we had to reach Amboise before nightfall, but we couldn't resist making a quick stop in Bordeaux city center. We crossed the Garonne River on the Pont de Pierre bridge and meandered along the riverfront and gardens. Our destination was Place de la Bourse, where we were hoping to catch a glimpse of the iconic water mirror.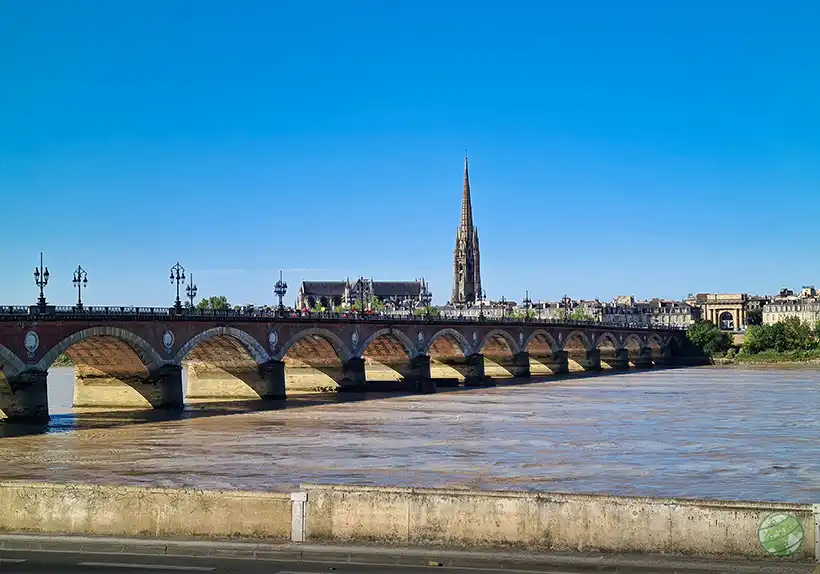 The water mirror was even more impressive than we had imagined. It perfectly reflected the elegant architecture of Place de la Bourse, creating a stunning visual effect. We spent some time snapping photos and taking in the view. It was the perfect way to start our day before heading to Amboise.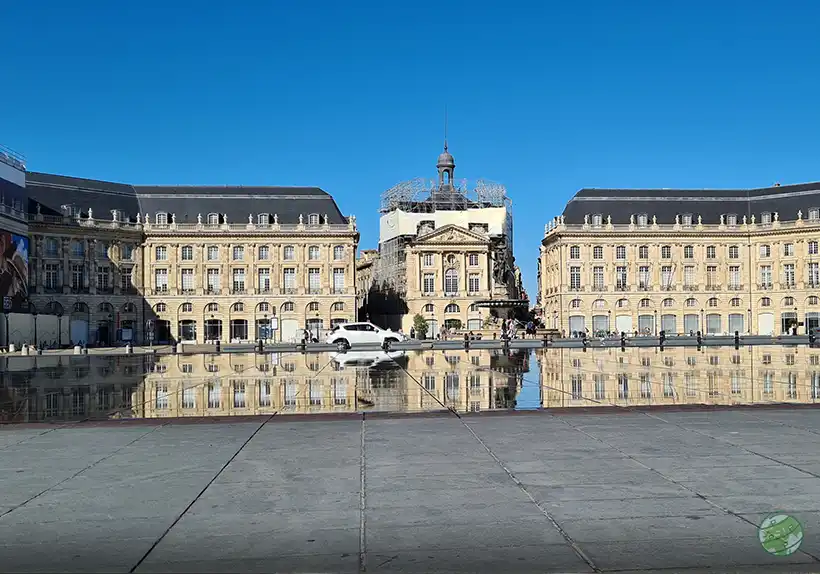 Next, we drove to Amboise, a four-hour journey. Our destination was the municipal camping of l'Île d'Or, which is located on an island right next to Amboise. We had heard good things about it, so we were excited to arrive.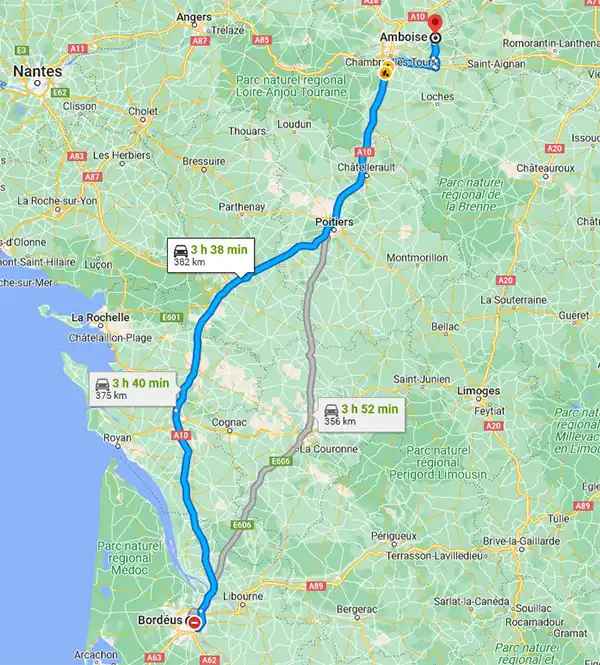 After checking in, we set up our easy two-second tent from Decathlon. Thanks to its simple design and our small battery pump, we had our tent ready and mattresses inflated in no time. We then took a look around the campsite and were impressed by how clean and well-maintained it was, free hot water was a plus!
The island had a variety of facilities, including a pool, a children's park. Unfortunately, we didn't have time to use the pool, but we did enjoy spending time in the children's park with our kids.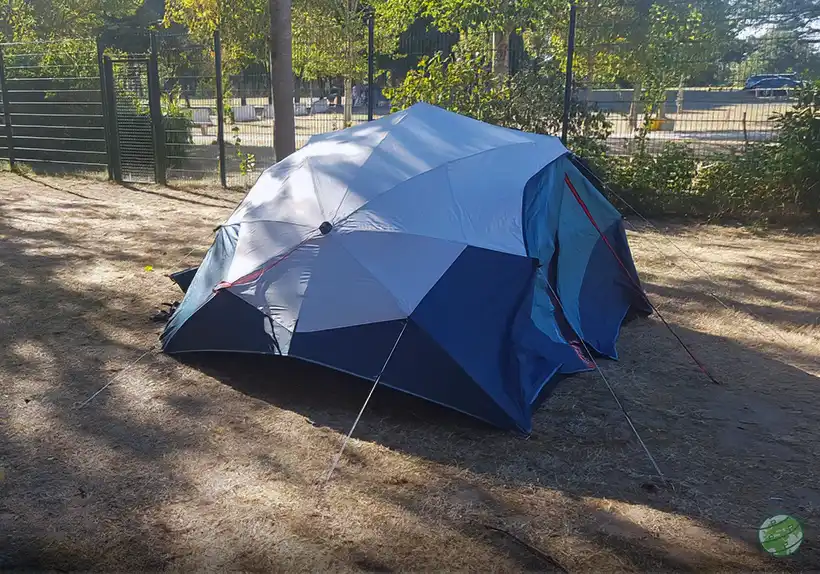 Tip: Book your campsites ahead of time to avoid disappointment, especially during peak season. This will also give you a faster check-in experience.
By the time we finished setting up camp, all the supermarkets were closed (it was Sunday), so we headed to Amboise for dinner. We had read good reviews of Restaurant la Florentine on Google Maps, so we decided to give it a try.
After a delicious pizza, we took a stroll along the riverfront and admired the sunset views of the Château d'Amboise. It was a beautiful evening, and we were grateful to have spent it in such a charming town.
We went to bed early, excited for our next day of exploring the Loire Valley, starting with the Château de Chambord and the Château de Cheverny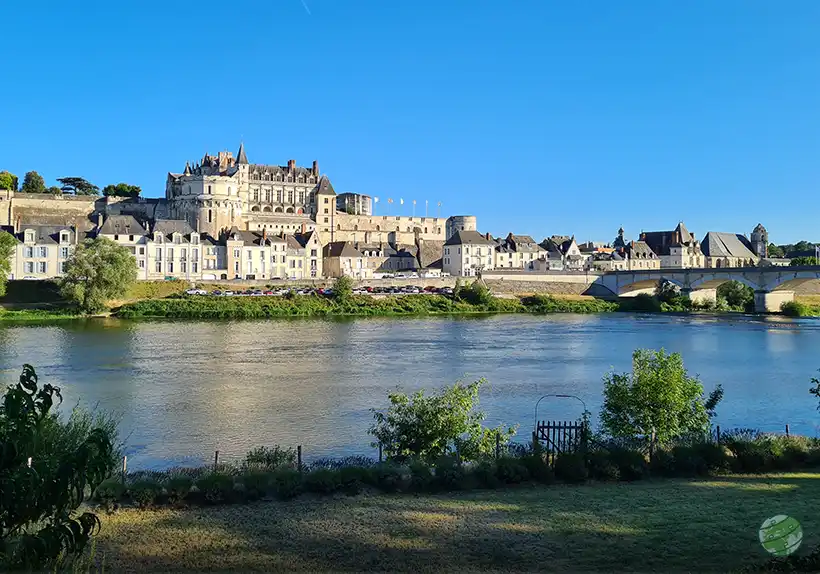 ---
Day 4 Château de Chambord and Château de Cheverny.
Our first night in the tent went very well, everyone sleep well and we were eager to start our first day of exploring the Loire Valley.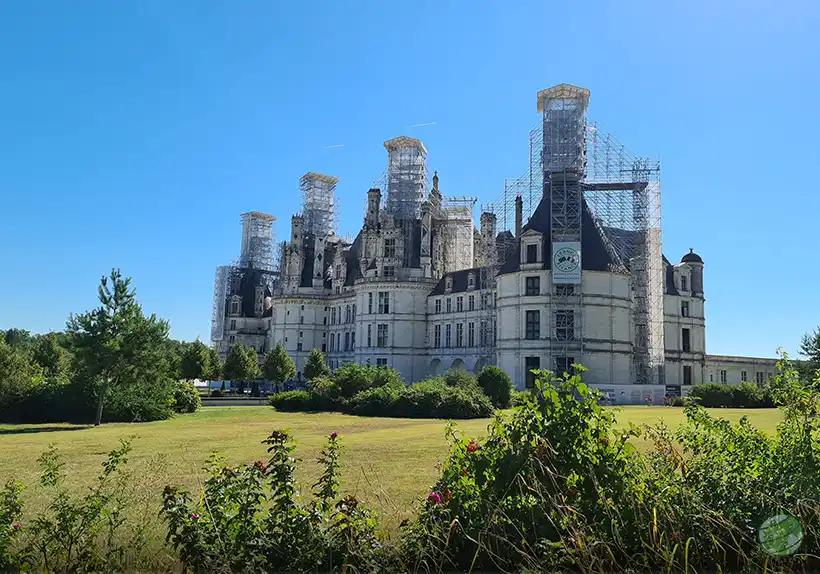 We started our day with a 50-minute drive to Château de Chambord. When we arrived, we were greeted by the sight of the chateau under renovation, but that didn't stop us from visiting.
We wanted to see the chateau and the horse show, but we hadn't booked tickets in advance. The morning horse show was already full, so we visited the chateau and booked horse show tickets for the next day.
Tip: Book your horse show tickets online 1-2 days in advance to avoid disappointment.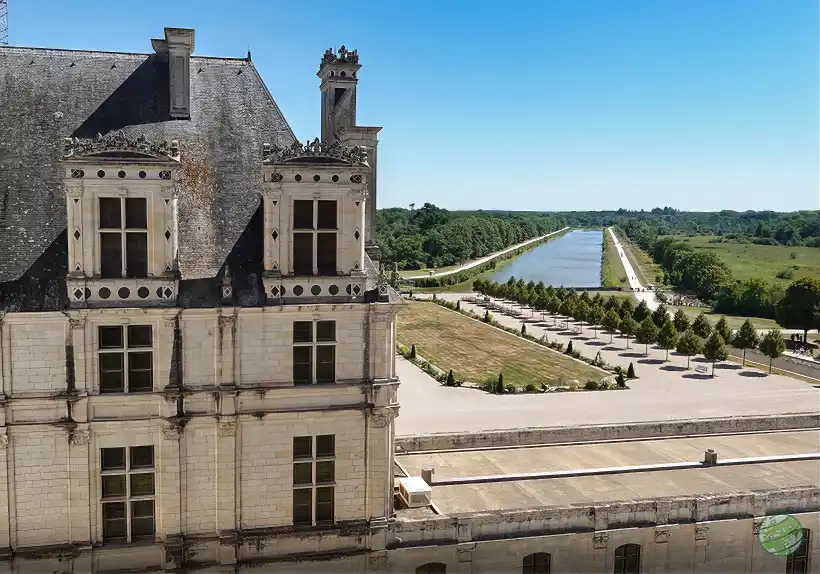 After thoroughly exploring every floor and room of the stunning Château de Chambord, we concluded our visit with a leisurely stroll through its enchanting grounds. We admired the manicured lawns, the ornate fountains, and the towering trees. We also took a moment to pause and enjoy the stunning views of the castle from the outside. Our visit to Château was a truly unforgettable experience even for the kids.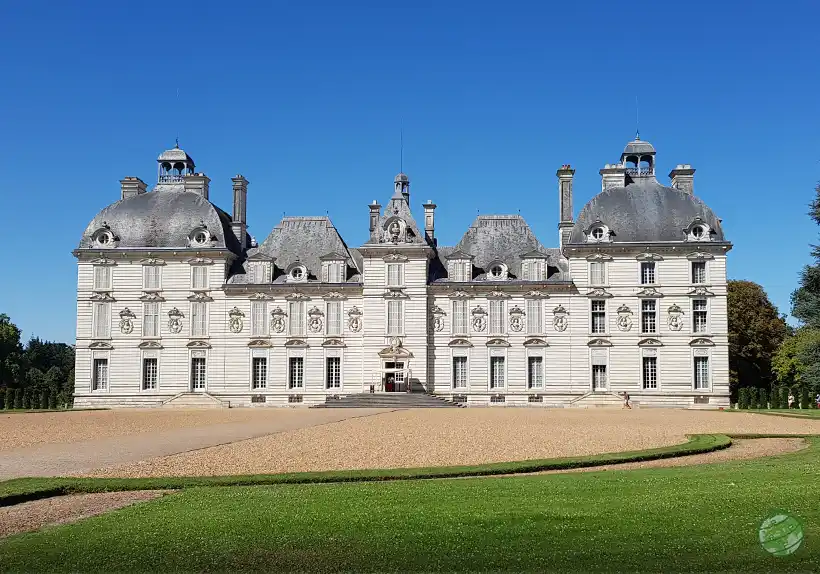 We went to Château de Cheverny a 30 min drive (~18km) no renovations in sight this time, the castle is known not just for the Castle itself but also for its permanent Tintin exhibition and for its gorgeous gardens there is also a real size bay tree maze.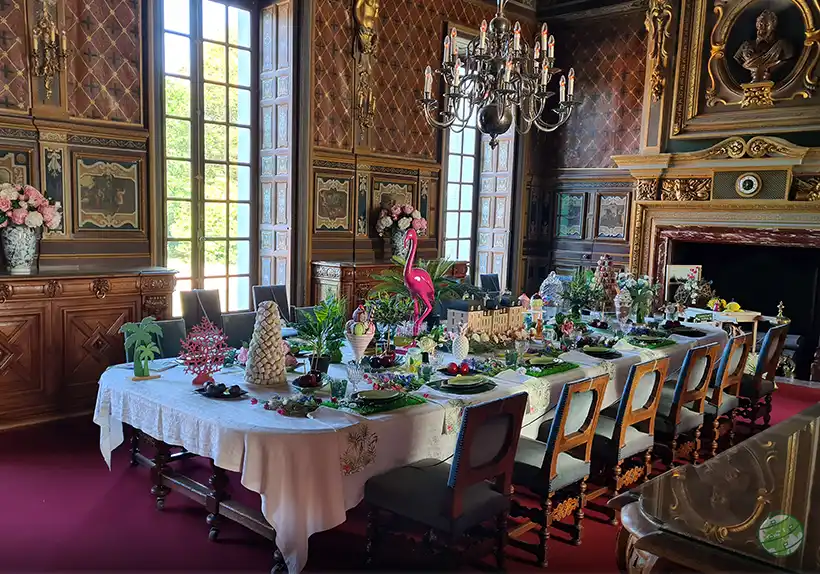 ---
Day 5 Château de Chenonceau, Chambord horse show, and Château Blois night show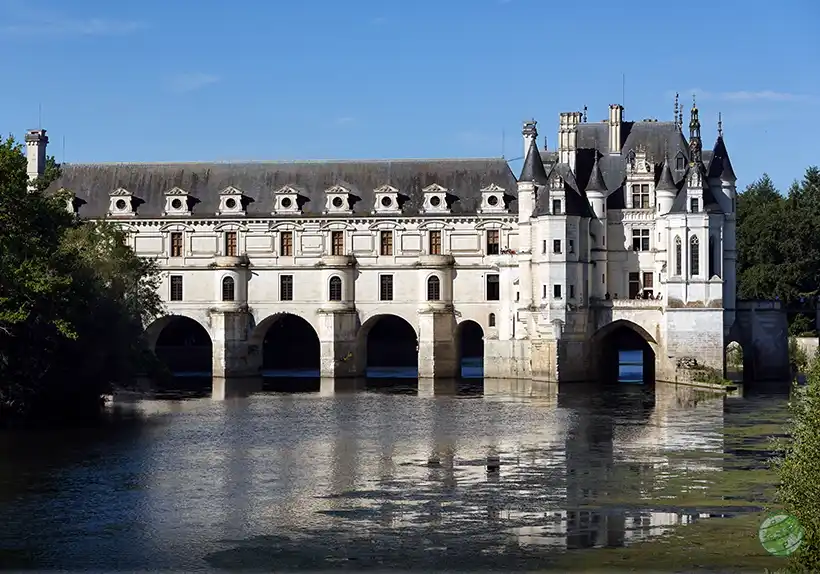 On our fifth day in the Loire Valley, we started with a 20-minute drive to my favorite château, Château de Chenonceau. This stunning Renaissance château is unique in that it spans the Cher River. We arrived early and had to wait in the gardens until our time slot to enter the château, but the wait was worth it.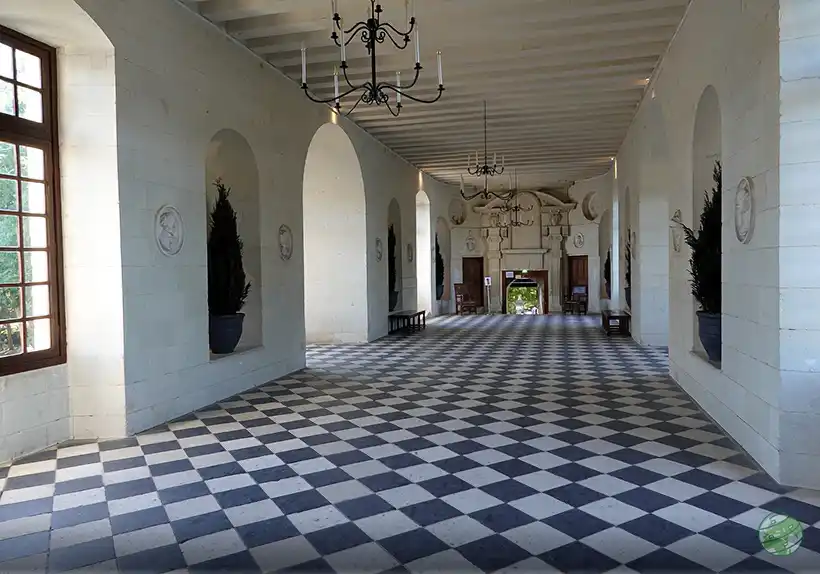 Once inside, we were awestruck by the château's elegant architecture and lavish furnishings. We visited the Grand Gallery, which is built directly over the Cher River, and admired the beautiful tapestries and paintings that adorn its walls. We also explored the château's other rooms, including the State Apartments, the King's Bedroom, and the Queen's Bedroom.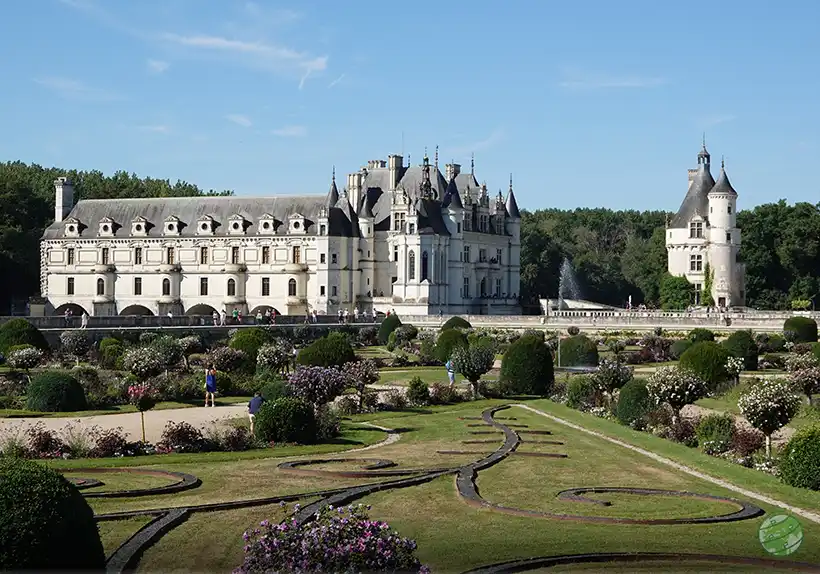 After our visit to Château de Chenonceau, we drove to Château de Chambord to see the horse show that we had missed the previous day. The show was a must-see for any visitor to the Loire Valley, especially those with children. It featured a variety of equestrian performances, including dressage, jumping, and trick riding. We were amazed by the skill and grace of the horses and riders, and my kids loved every minute of it.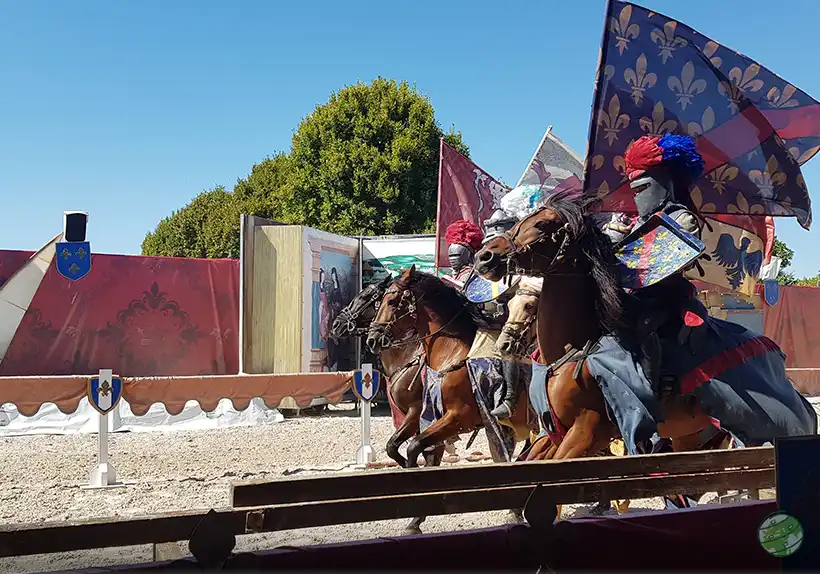 In the evening, we watched the sound and light show at Château de Blois. This spectacular show is performed daily during the summer months and is the perfect way to end a day in the Loire Valley.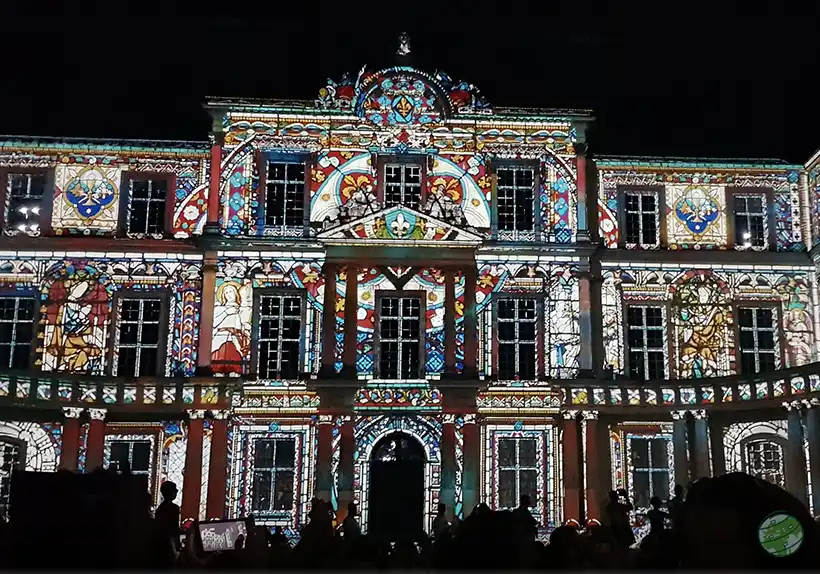 ---
Day 6 Amboise to Rennes, with stops at Château de Villandry and Museum Robert Tatin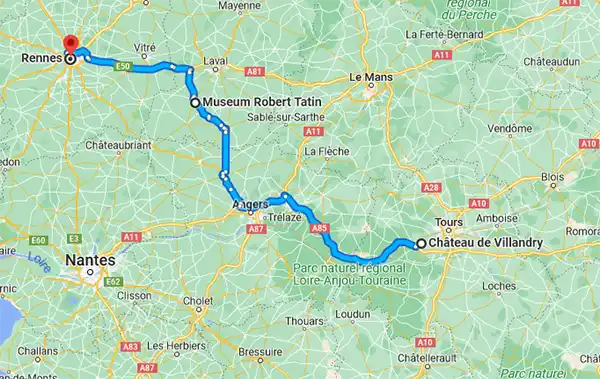 On our last day in the Loire Valley, we packed up our tent (thankfully, it was easy to set up and take down) and headed to Rennes. We planned to stop at Château de Villandry and Musée Robert Tatin on the way.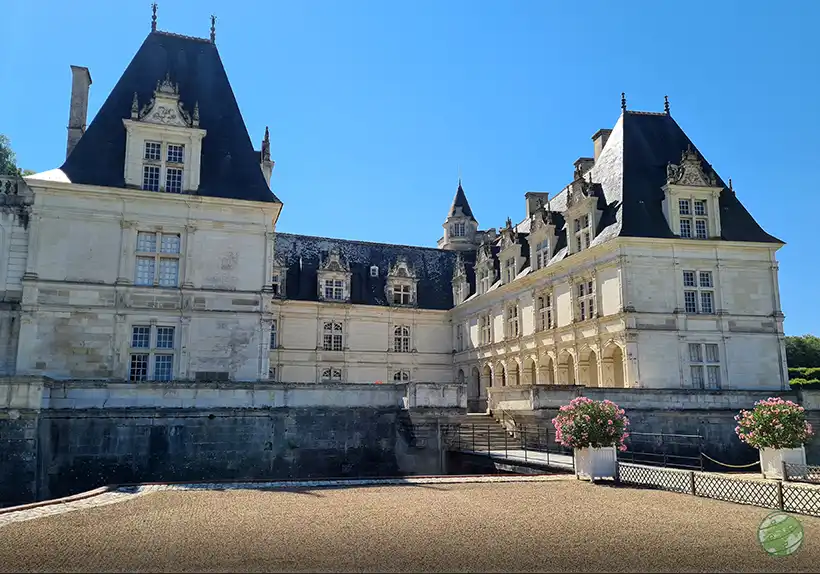 My kids were honestly pretty tired of going inside fancy châteaux, so we decided to skip the interiors this time and stick to exploring the gardens. And you know what? It was the perfect choice! Villandry's gardens were hands down the best we'd seen on our trip, and we had an absolute blast wandering around them.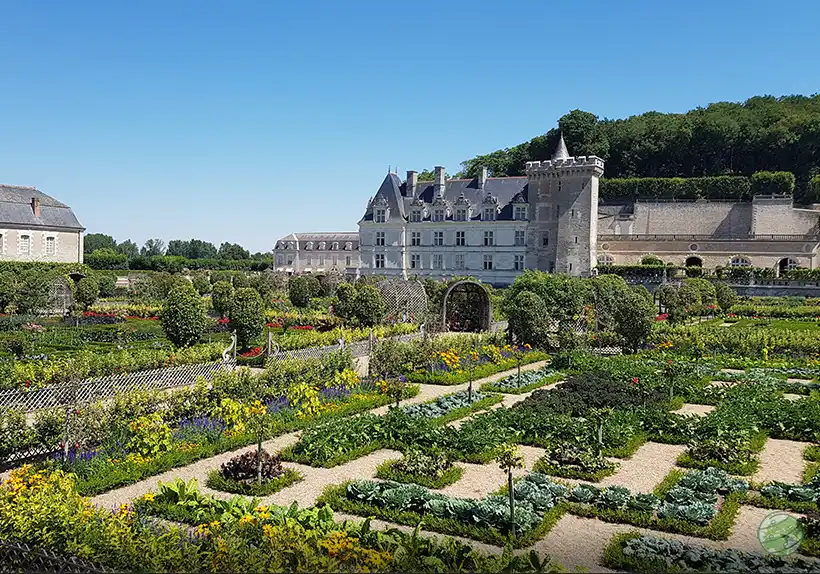 Following a satisfying lunch, we were eager to bid adieu to the captivating Loire region and embark on the next leg of our adventure. Next up, we headed to the Musée Robert Tatin, a museum that was totally different from any we had ever been to before. It was a whimsical wonderland of giant sculptures, colorful mosaics, and enchanting gardens. We were completely captivated.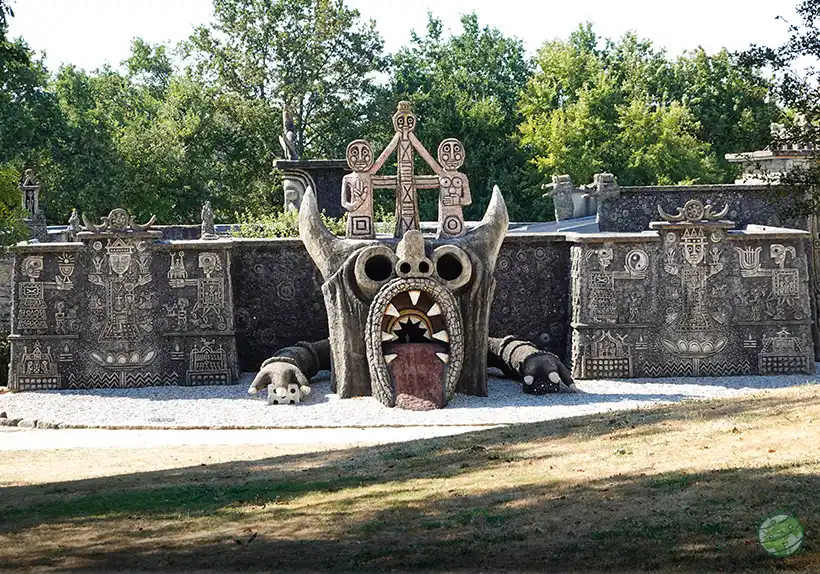 As you can see in the pictures, the Musée Robert Tatin is a truly strange and unique museum. It was a delightful way to end our afternoon. After we set off to Rennes and checked in at ibis Rennes Cesson.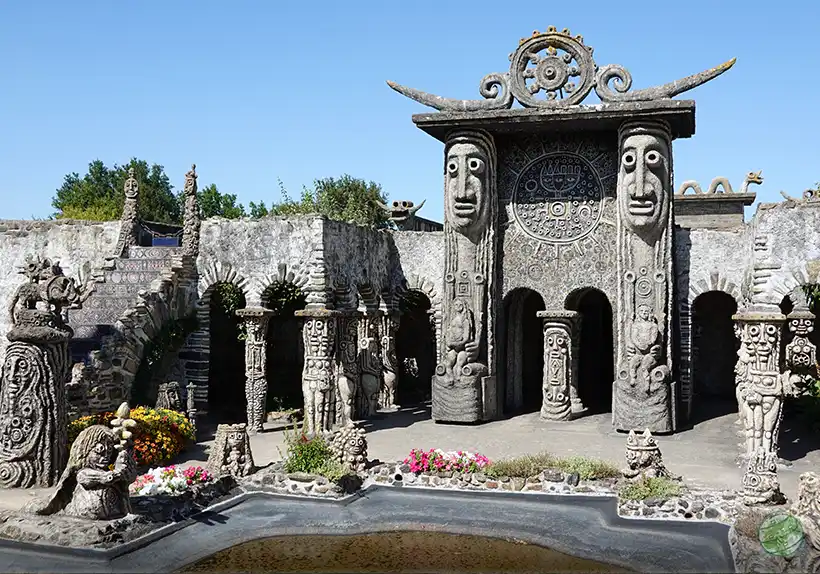 ---
Day 7 Rennes to Rouen with stops at Mont Saint-Michel and Omaha Beach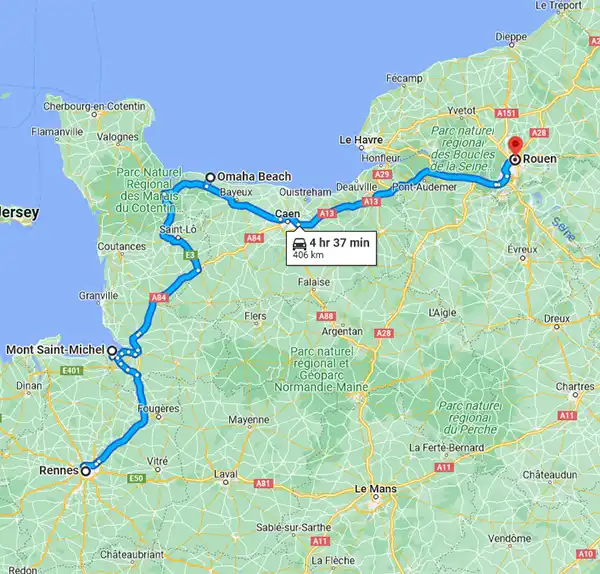 On the seventh day of our trip to France, we were excited to visit the iconic Mont Saint-Michel. We set our alarms early and hit the road for the hour-long journey. Once we arrived, we parked our car and saw massive queues for the free shuttle bus. Not wanting to waste our day waiting, we decided to walk instead. It was a leisurely 2-kilometer stroll with stunning views, and even our young children had a breeze.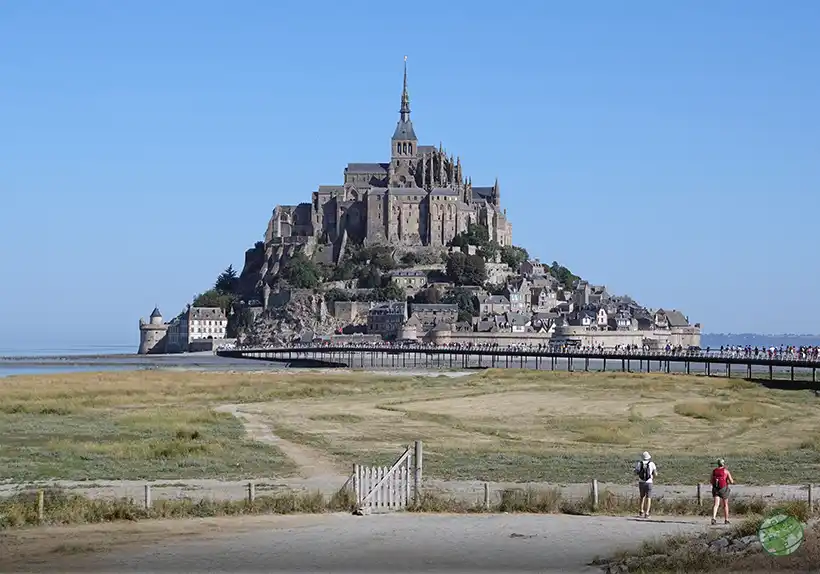 Once inside the walled city of Mont Saint-Michel, we were surprised by the sheer number of people. The small island was packed with visitors, but there were also a variety of shops and restaurants to explore. We made our way to the Tour du Nord and walked around the wall, which was great fun. Unfortunately, we didn't have enough time to visit the Abbaye du Mont Saint-Michel, but it is definitely worth a visit if you have the chance.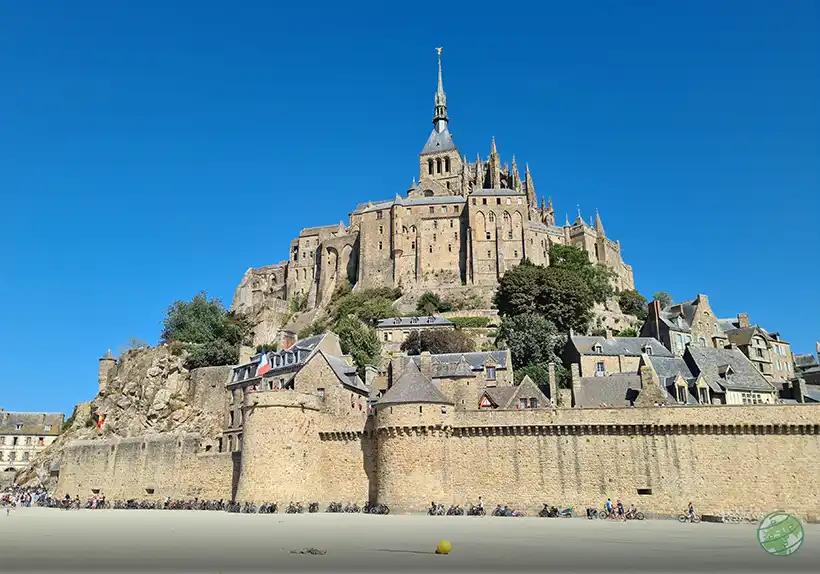 After lunch, we began our two-hour drive to Omaha Beach, one of the most important historical sites in Normandy. It was here that Allied forces landed on D-Day, June 6, 1944, in the largest amphibious invasion in history.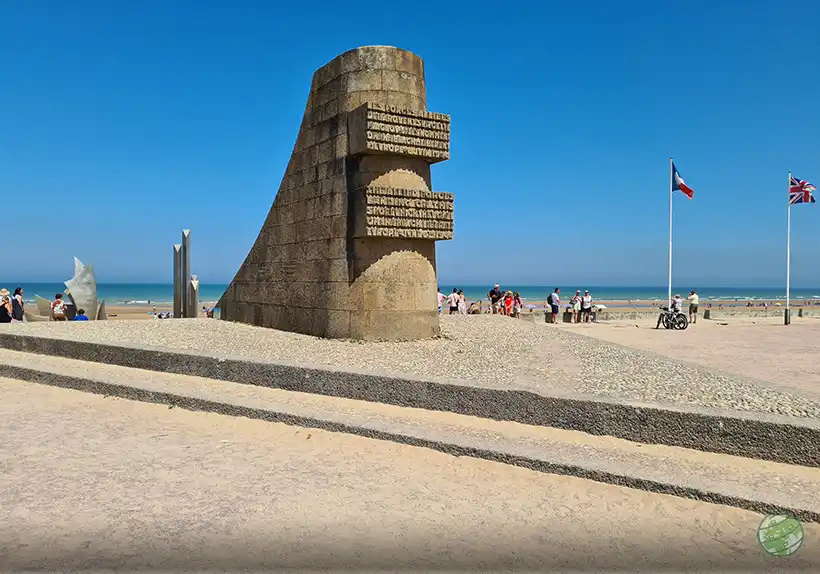 We enjoyed a beautiful walk on Omaha Beach, taking in the stunning views and reflecting on the historical significance of the site. After that, we began our two-hour drive to Rouen, another charming city in Normandy.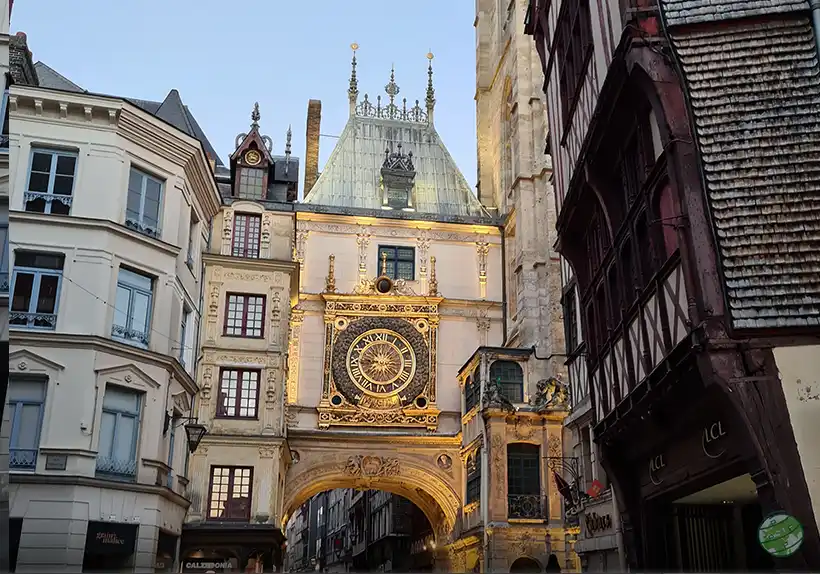 After arriving at our hotel, the ibis budget Rouen Sud Zénith, we had some time before dinner, so we decided to explore the Old Town. We parked near the Rouen Cathedral and started wandering around, with no set plan. We loved the city's charming atmosphere and its many historic buildings. When we were returning to our car, we noticed a large gathering in front of the cathedral. We asked some locals what they were waiting for and learned that there was a daily summer light show projected on the cathedral facade. The show was spectacular and interactive, allowing us to participate with our phones. It was a perfect end to a perfect day.