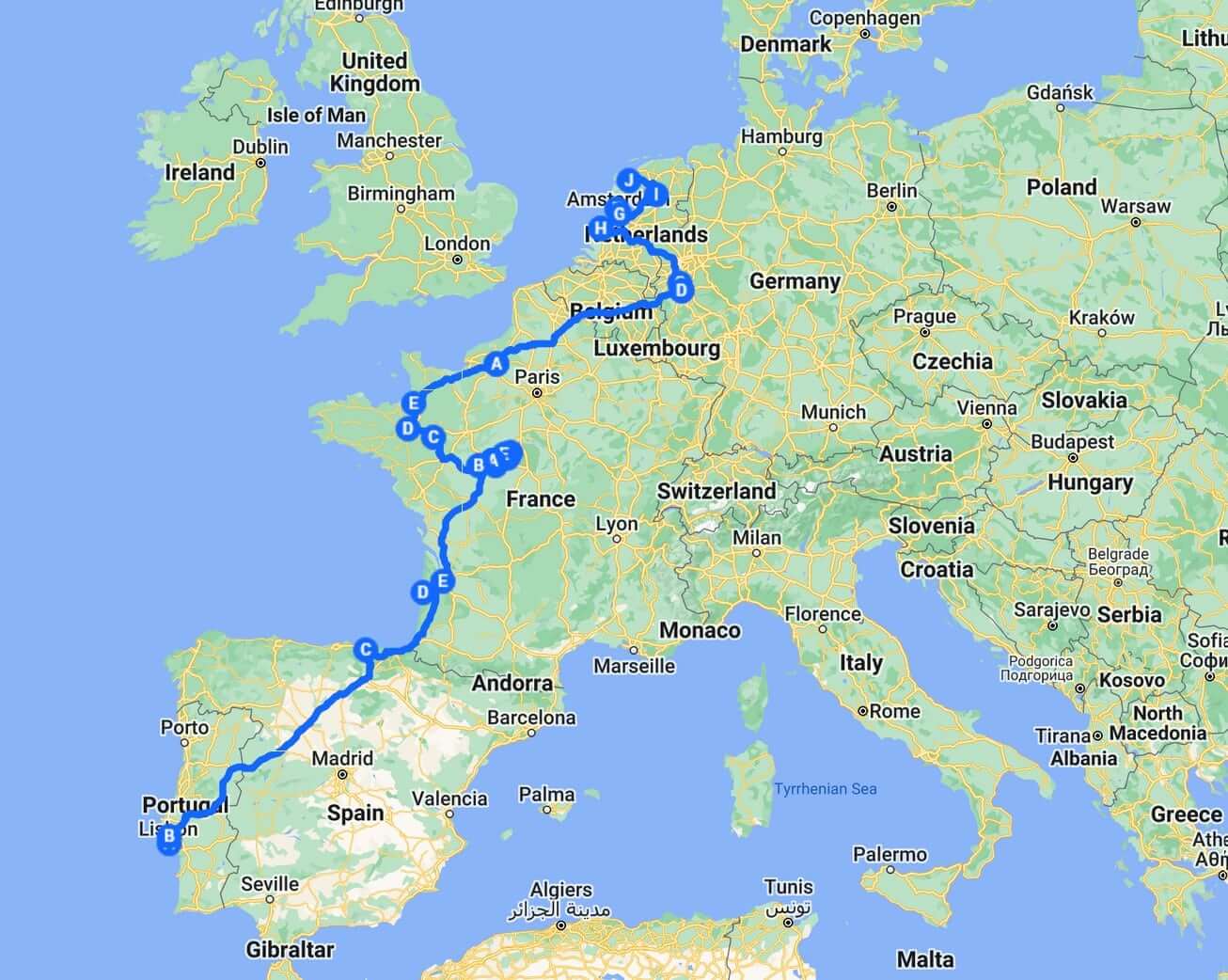 After making several interrails and missing that kind of adventure my wife and I decided to take our son and daughter on an unforgettable 26-day family road trip. We began our adventure in Lisbon, Portugal, and excitedly set off towards the Netherlands. With the road as our guide, we traversed diverse landscapes, delved into unique cultures, and strengthened the bonds that bind our family together.
This extraordinary road trip was more than just a journey from one place to another. It was a voyage of exploration, unity, and shared experiences. We will never forget the stories and memories we made along the way, such as visiting the Madurodam and exploring the Chateaux of the Loire Valley. These memories will serve as a testament to the enduring power of our incredible journey.
This road trip guide is organized by days. In total, we covered a distance of over 6000 km over a span of 26 days. Throughout this journey began in Portugal, we had the opportunity to explore six different countries: Spain, France, Belgium, Germany, the Netherlands, and Luxembourg.
Lisbon to Bilbao <- Start here
Bordeaux to Burgos
Burgos to Salamanca
Salamanca to Lisbon
---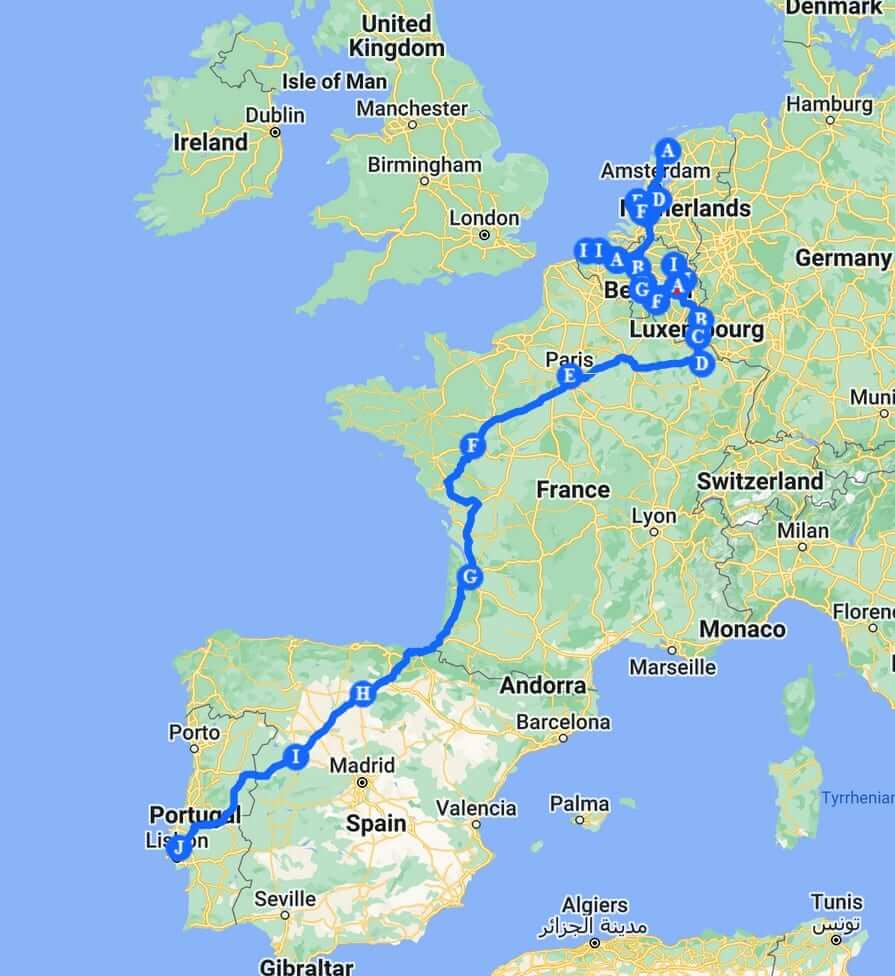 Why We Did a Road Trip in Europe
The inspiration behind our European road trip stemmed from the upcoming wedding in Cologne, Germany. As a family of four, we found that opting for a car journey was not only more cost-effective but also significantly less stressful than dealing with air travel alongside our two young children. This choice not only allowed us to avoid the challenges of flying but also presented a unique opportunity to turn the trip into an exciting adventure as we made our way to the wedding destination.
Was the Road Trip Expensive?
Given that we were a family of four, the road trip's duration and distance made it one of the most cost-effective options. To stay within budget, we opted for budget hotels and campgrounds, and we avoided dining out in restaurants.
You can also check our article on how to save money on a roadtrip in Europe.
Was it easy to make a family road trip in Europe with young children?
Absolutely, planning is key when embarking on a family road trip with kids. Focusing on attractions that pique their interest, like children's parks, helps keep them engaged and active. Scheduling longer drives after lunch to coincide with naptime is a smart approach, allowing them to rest and recharge. Balancing sightseeing with activities tailored to their enjoyment ensures a smoother and more enjoyable journey for everyone involved. Well done!
What car did you take?
We uses our family car a Toyota Corolla TS, its trunk brimming with our belongings. The adaptive cruise control proved invaluable during our extended drives, adding comfort to the miles. Although a roof box was a consideration, the cost didn't warrant its use in our case.