Coordinates: 51°29'02.1″N 0°36'16.2″W
Location: Windsor, United Kingdom
Official Website: https://www.rct.uk/visit/windsor-castle
Opening Hours: 10.00 AM – 5.00 PM
Windsor Castle is a magnificent and historic structure that has played an important role in the history of the British monarchy for over 900 years. It is considered the largest inhabited castle in the world and has served as a royal residence for centuries.
Located in the town of Windsor, in the county of Berkshire, England, the castle is a popular tourist destination, attracting visitors from all over the world. The State Apartments are a highlight of the castle, showcasing stunning artwork and furniture of great historical and cultural significance. St. George's Chapel, with its beautiful Gothic architecture, is also not to be missed.
Prior to 2023, Windsor Castle was known as The Queen's weekend home, as Her Majesty Queen Elizabeth II used it as a place of retreat and relaxation when she was not at Buckingham Palace in London. The castle was also a working palace, hosting numerous ceremonial and state events throughout the year.
In summary, Windsor Castle remains a remarkable symbol of British history and heritage, and a must-visit for anyone interested in the British monarchy or medieval castles.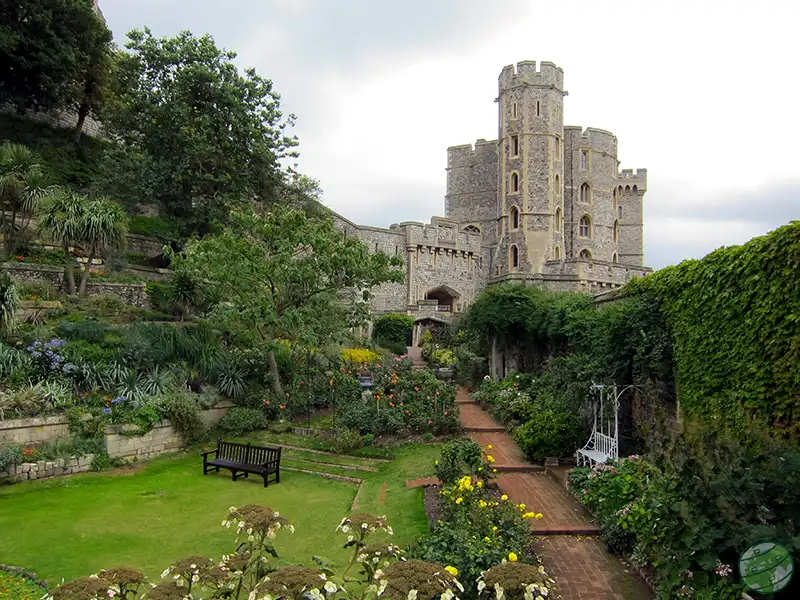 How to reach Windsor Castle
By car: Windsor Castle is well signposted and can be reached via the M4 motorway. There is ample parking available in the town center.
By train: The nearest train station is Windsor & Eton Riverside, which is a short walk from the castle. Trains run regularly from London Waterloo and London Paddington stations to Windsor & Eton Riverside.
By bus: There are several bus routes that run to and from Windsor, including the number 71 bus from Slough and the number 7 bus from Heathrow Airport.