Here's the diary entry for the third week of our family road trip in Europe! This week, we continued the return journey at a leisurely pace, savoring the moments along the way.
Day 15 Atlantikwall Raversyde and Bruges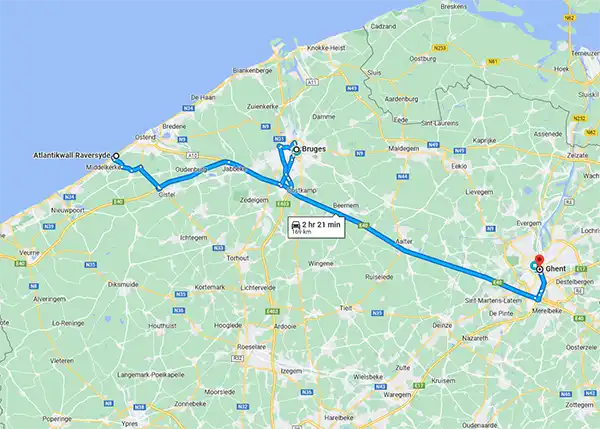 On this day, we visited Atlantikwall Raversyde, an open-air museum dedicated to the Atlantic Wall and its role in the World Wars. It features over 60 well-preserved bunkers and other fortifications, as well as an excellent audio guide with informative explanations of the site's history and significance.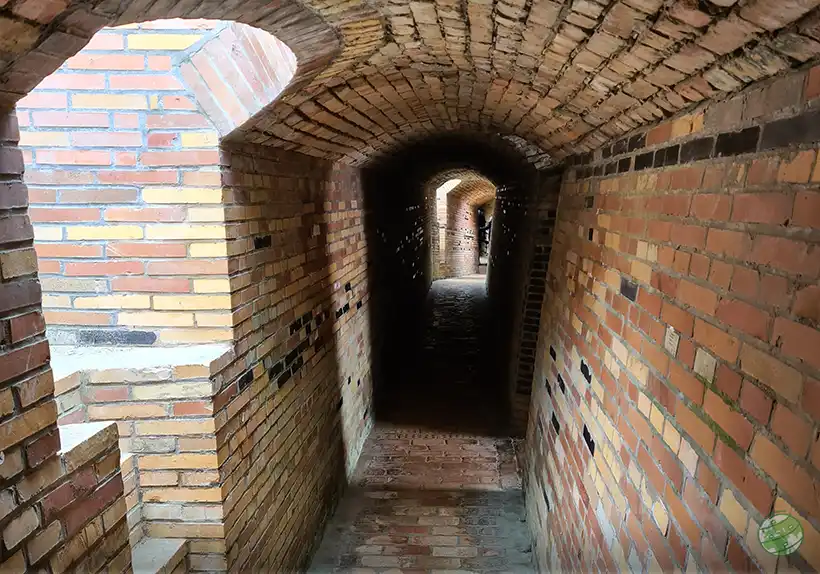 As we walked through the museum, we were struck by the sheer scale and scope of the Atlantic Wall. The bunkers were massive and imposing, and it was difficult to imagine how much work and resources must have gone into building them. We also learned about the lives of the soldiers and civilians who lived and worked in the bunkers during the war.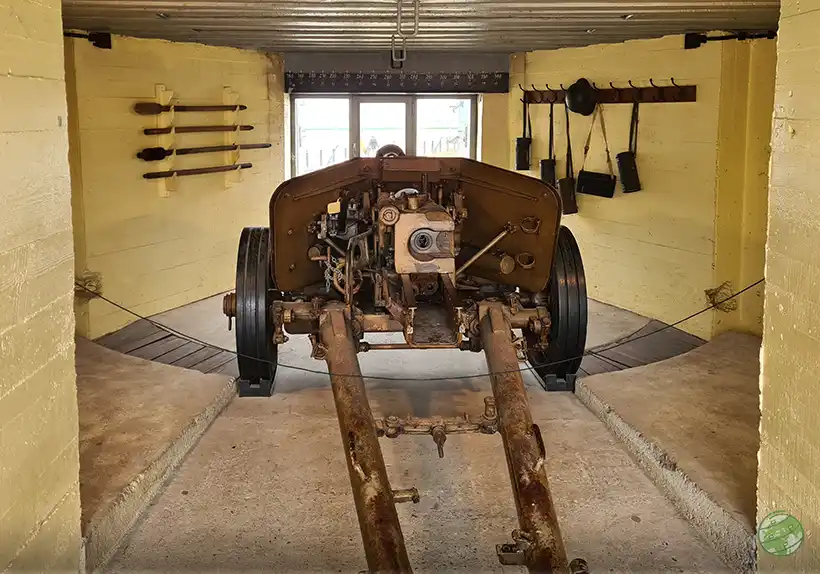 Upon our arrival in Bruges, Belgium's renowned "Venice of the North," we were pleasantly surprised by the city's welcoming environment, particularly for families. Despite our initial intention to embark on a Bruges canal boat tour, we found ourselves captivated by the idea of leisurely strolling through the bustling heart of the city.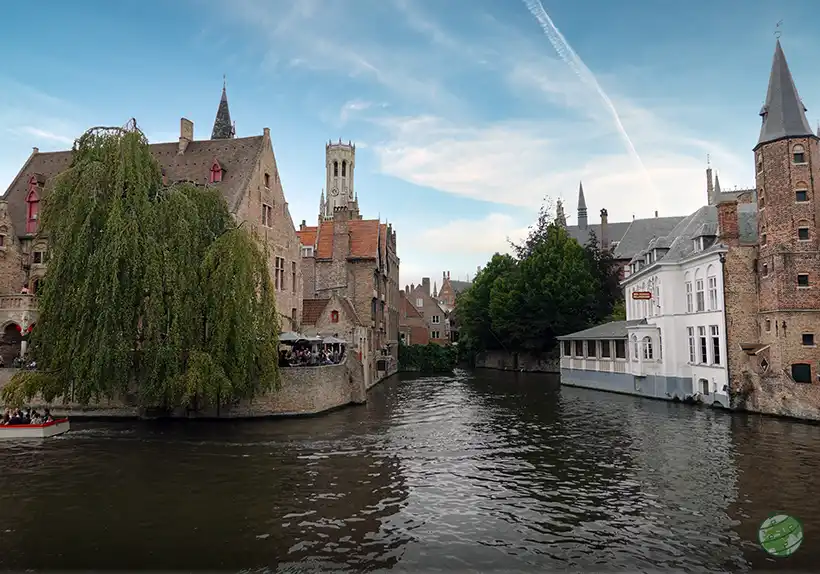 It wasn't long before we stumbled upon a charming street shop, lured in by the aroma of irresistible Belgian fries. Unable to resist the temptation, we treated ourselves to this local delicacy, and the explosion of flavors left us in a state of pure culinary bliss. The simple joy of indulging in this culinary delight added an unexpected, yet delightful, dimension to our Bruges adventure, making it a memorable part of our journey.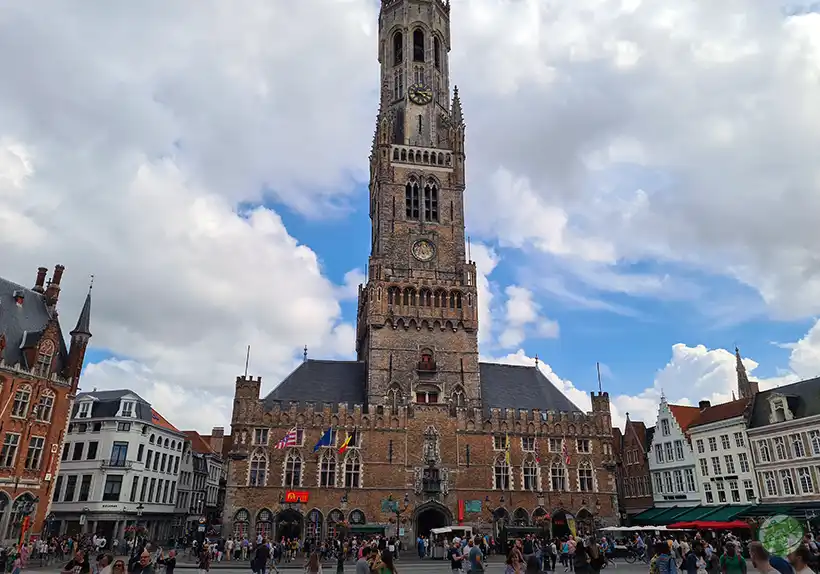 ---
Day 16 Ghent to Durnal stops at Brussels, Lion's Mound and Villers Abbey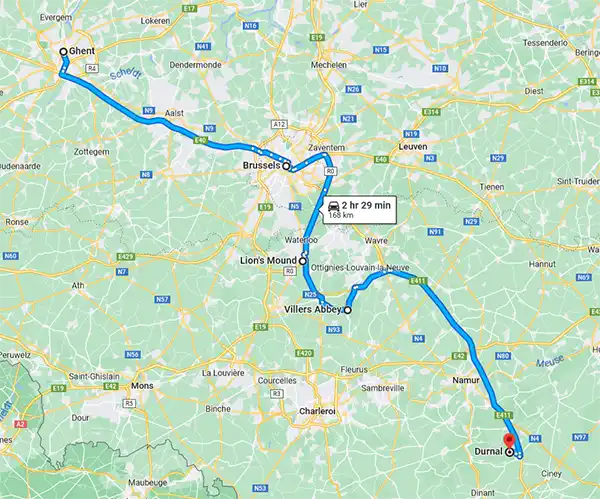 On this day, we set off on a 170-kilometer journey from Ghent to Durnal, with the intention of reaching Charleroi by the end of the day. However, due to unforeseen circumstances with our accommodation, we were compelled to terminate our trip at Durnal Camping.
Following a hearty breakfast, we swiftly packed up our tent and resumed our journey towards Brussels.
Tip: you are going to Brussels by car you should park at Interparking Brussels – Parking Grand Place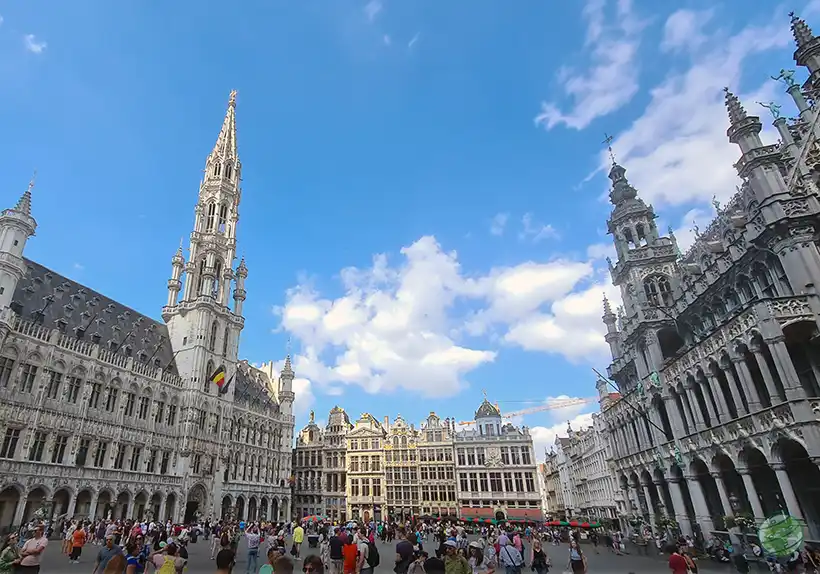 After parking our car, we made our way to the Grand Place, a lively square teeming with people. We had previously visited Brussels during one of our Interrail adventures, so we took the opportunity to capture some photos 13 years later, reminiscing about our youthful escapades. The square was abuzz with activity, with musicians serenading passersby and street performers captivating the crowd.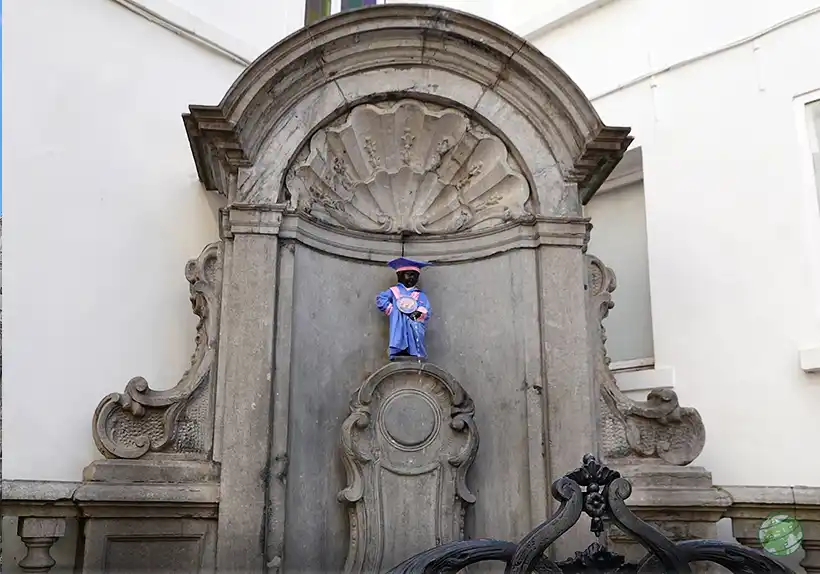 Later, we made sure to visit Brussels' most famous landmark, the Manneken Pis fountain, marveling at its quirky charm and the stories it has woven into the city's rich history.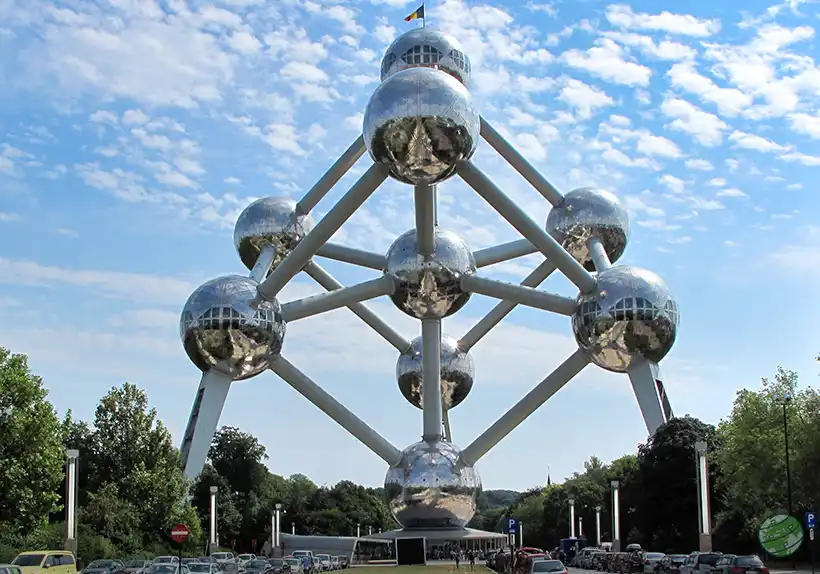 Upon reaching Bd du Centenaire, we parked our car and relished the spectacular view, treating my kids to the impressive Atomium. Although the option to explore Mini Europe beckoned, time constraints prevented us from indulging. Having already visited Madurodam in The Hague, we collectively agreed to continue with the rest of our day's plans.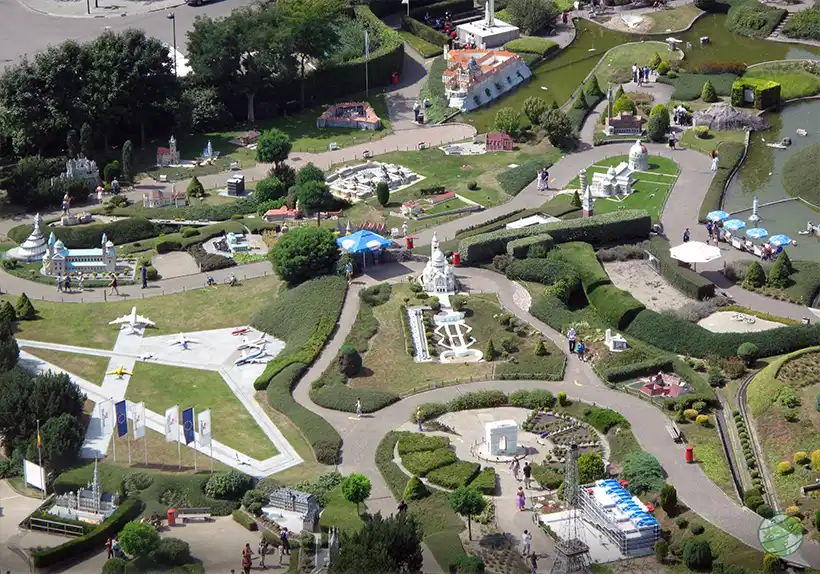 Our next destination on the itinerary was Villers Abbey; however, our enthusiasm to explore the historical landmark, Lion's Mound, led us to a spontaneous detour. Intrigued by the prospect of delving into this imposing monument, crowned by a colossal lion statue, stands as a poignant testament to the Allied victory at the Battle of Waterloo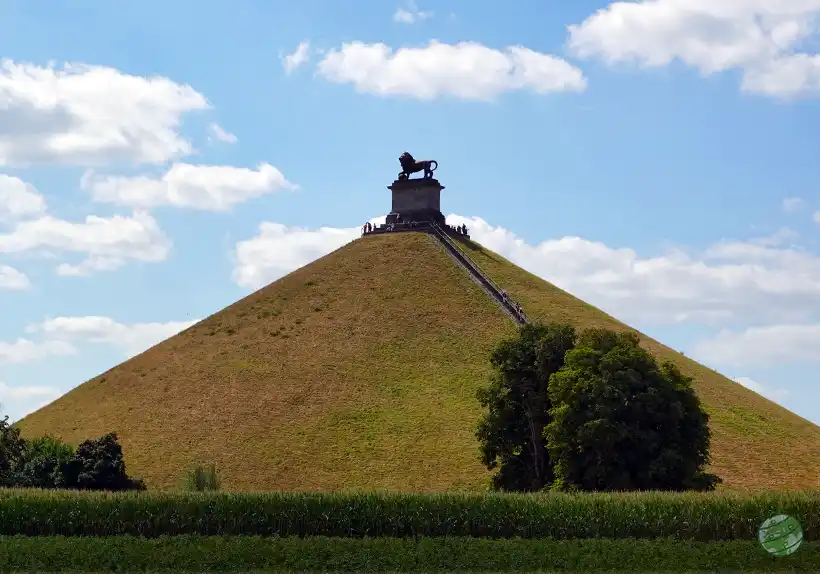 After a scenic drive, we arrived at the majestic Villers Abbey. Parking was a free and easy, and we eagerly stepped into the embrace of this centuries-old Cistercian monastery.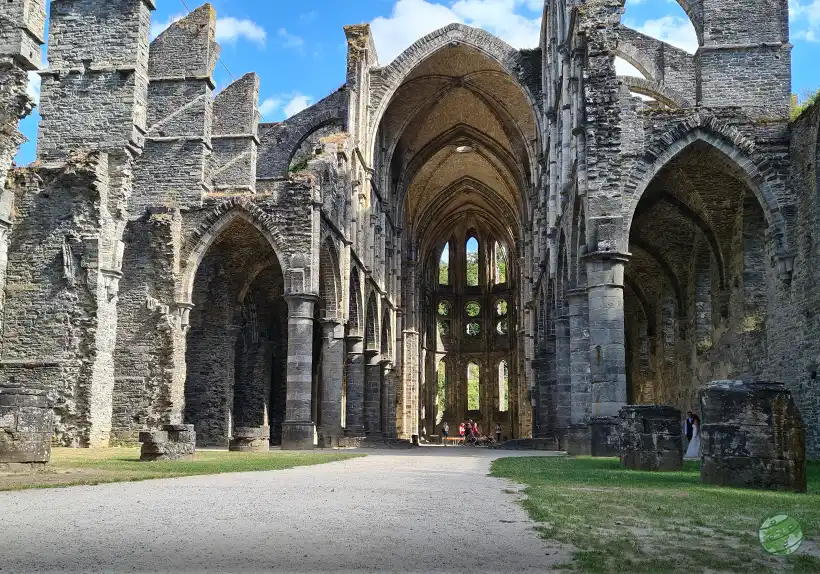 While the abbey bears the marks of time, its original facade remains remarkably intact, igniting the imagination and transporting visitors back to its glorious past. Children can easily envision the bustling monastery life that once thrived within these walls, picturing monks diligently performing their daily rituals and the abbey's serene cloisters echoing with chants and prayers.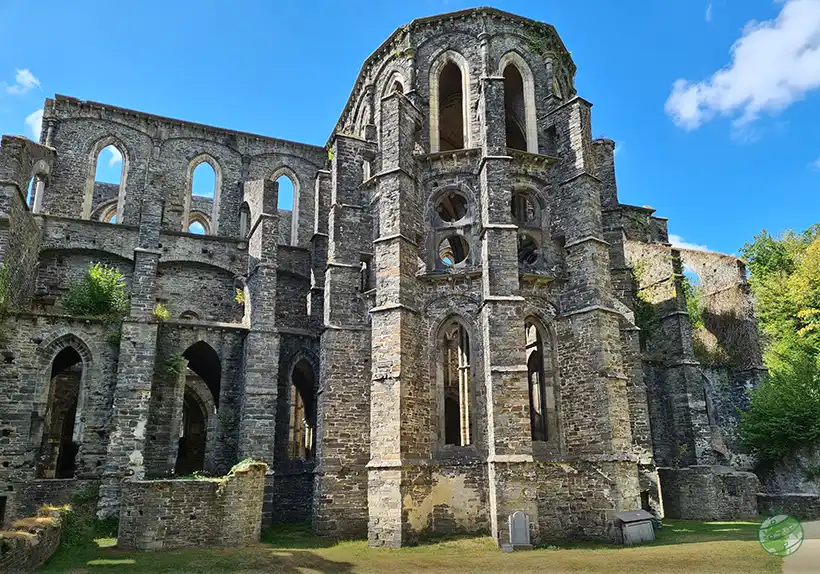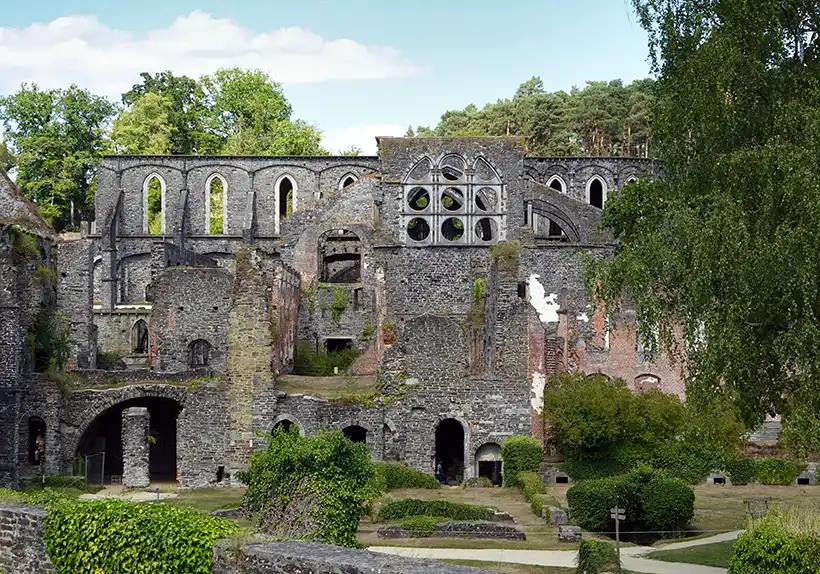 With our original plans for Charleroi falling through due to accommodation challenges, we found ourselves in the charming town of Durnal, seeking a place to rest our weary heads. Fortunately, we stumbled upon the wonderful Camping de Durnal, a haven of affordability and convenience. Serendipitously, the campsite even offered self-service laundry facilities, allowing us to freshen up and prepare for the next leg of our journey.
---
Day 17 Durnal to Namur, stops at Molignée and Dinant
On the 17th day of our road trip, we set out on an exhilarating adventure for the entire family – rail biking in the picturesque Molignée Valley. This was our first time experiencing the thrill of these unique contraptions, and we chose the scenic 8km round-trip route from Warnant to Falaën.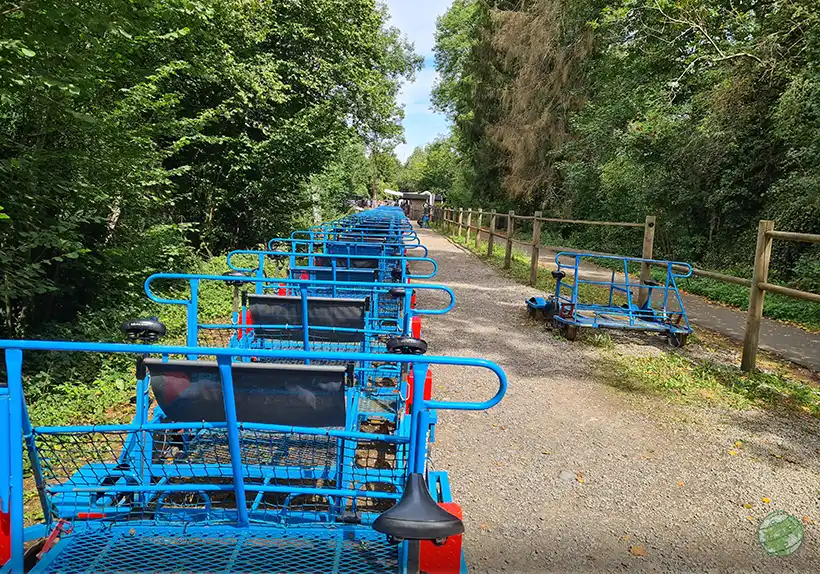 As we pedaled along the tracks, we were captivated by the enchanting landscapes, including tunnels, bridges, and a breathtaking tapestry of nature's artistry. True to form, our kids were utterly enthralled by the experience, their laughter echoing through the valley as they embraced the thrill of the ride.
If you're planning a visit to Dinant, consider adding a rail biking adventure to your itinerary. The rail biking location is just a short drive away, and they offer free parking more informatio @ Rail Bikes of the Molignee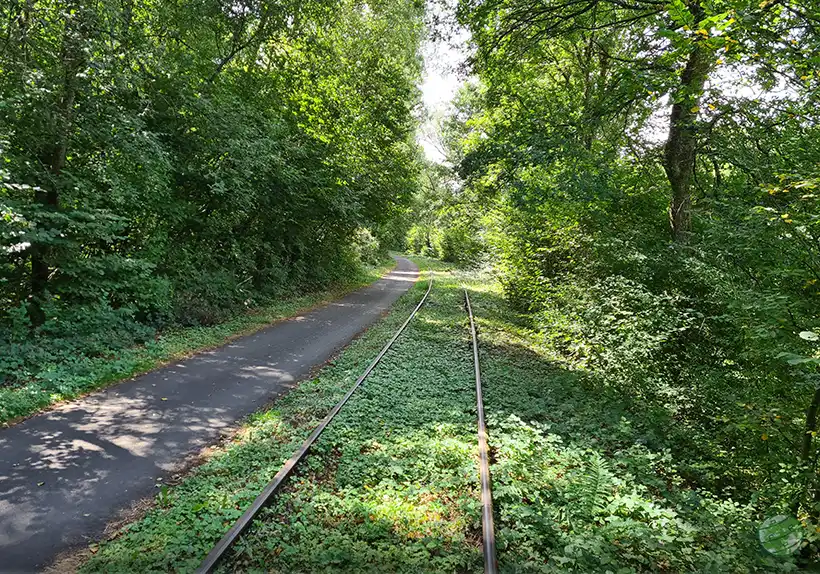 Upon departing from the rail biking adventure, we ventured towards Dinant, a charmer of a town that gracefully adorned our road trip. There, we were greeted by the grandeur of Dinant Notre-Dame, its towering spires, and the formidable Citadelle, a silent sentinel watching over the town from its hilltop perch.
We parked our car near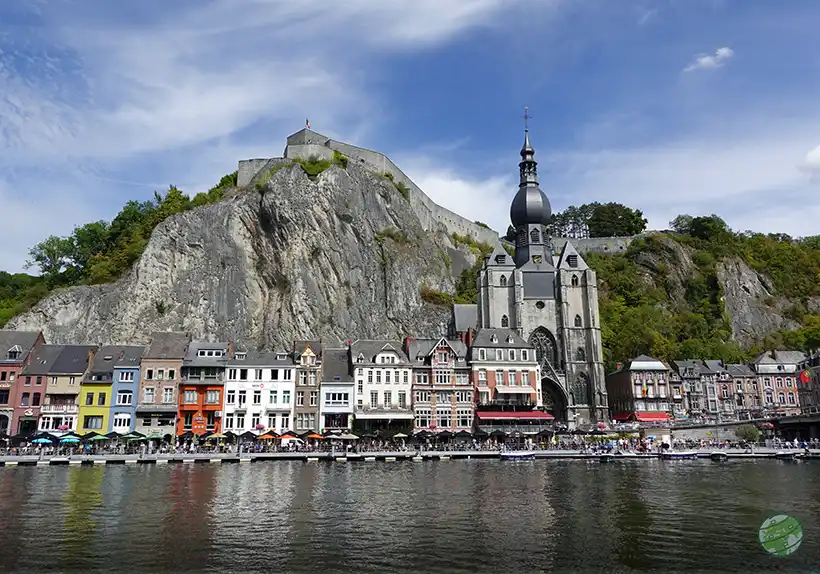 We wanted to visit Dinant Citadelle, and took the oportunity to try the cable car that took us directly to the Citadelle.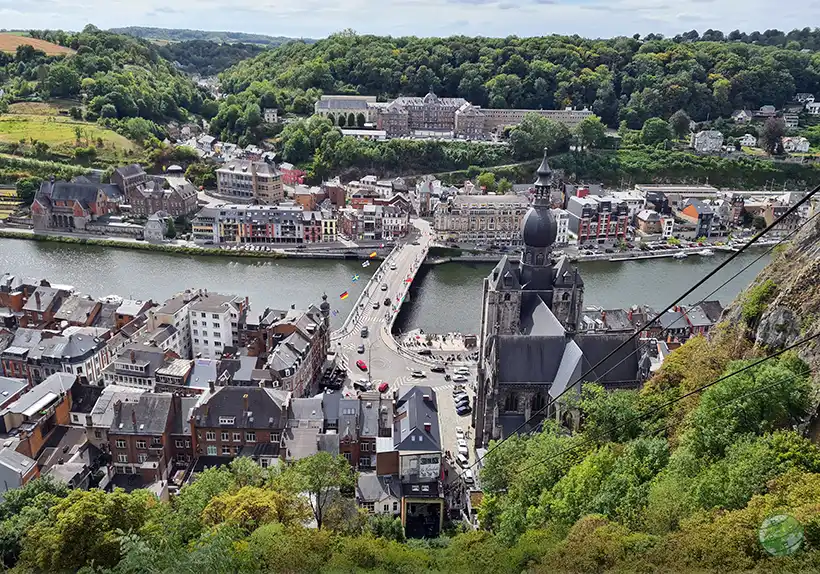 After checking out the Citadelle and the stunning Notre-Dame, we waved goodbye to Dinant and hit the road for Namur. Our home for the night was the Ibis Styles Namur, the best hotel we'd stayed at so far on our road trip
Tip: If you have time in Dinant, you can also visit the cave Grotte de Dinant La Merveilleuse near Dinant.
We kicked off our day with a visit to Vianden Castle, a towering fortress that looks like it belongs in a fairytale. After basking in its medieval vibes, we headed to Luxembourg City and parked near Constitution Plaza. We spent the rest of the day wandering around the city, checking out all the cool sights and sounds. It was a blast!
---
Day 18 Namur to Liege stops at Bokrijk and Blegny-Mine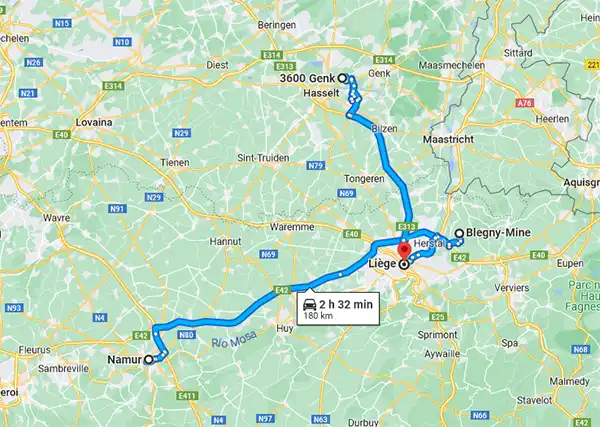 Anticipation was high for this day as we kicked off in Namur, eyeing a smooth 200-kilometer journey that would wrap up in Liege. However, not everything unfolded as expected, and we had to roll with the punches, making a few on-the-fly adjustments to our plans.
We had planned on embarking on the unique cycling experience of "Cycling through Water" in Bokrijk, a path that takes you through a pond, but our five-year-old was too big for a bike chair and too small for a mountain bike. As a result, we had to modify our plans and explore the trail by foot instead.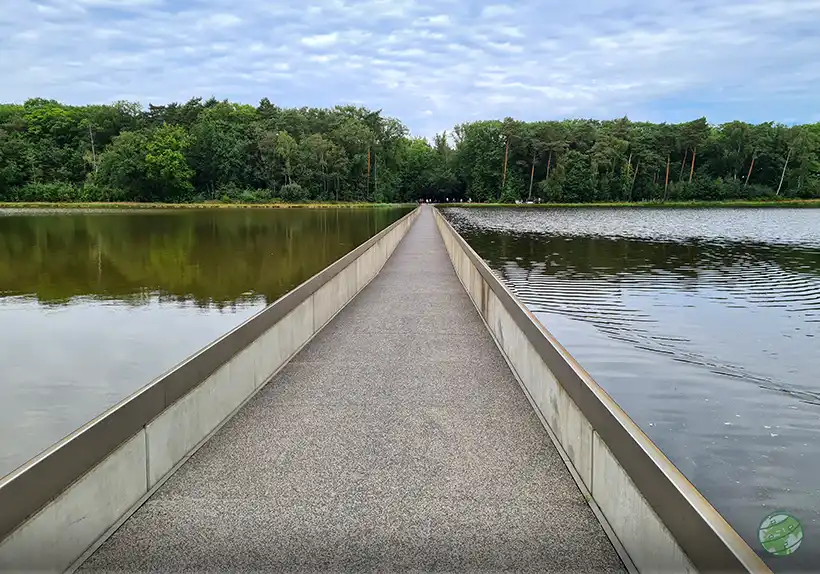 Following our unexpected change of plans at Bokrijk, we made our way to Blegny-Mine, a former coal mining complex that offered guided tours in French with English audio guides. While the mine complex was remarkably well-preserved, retaining its authenticity and offering an insightful glimpse into its history, we would not recommend the guided tour to families with young children who do not understand French. The guide's explanations were considerably longer than those provided by the audio guide, making the tour boring for younger visitors.
More info at Mine [Official Website]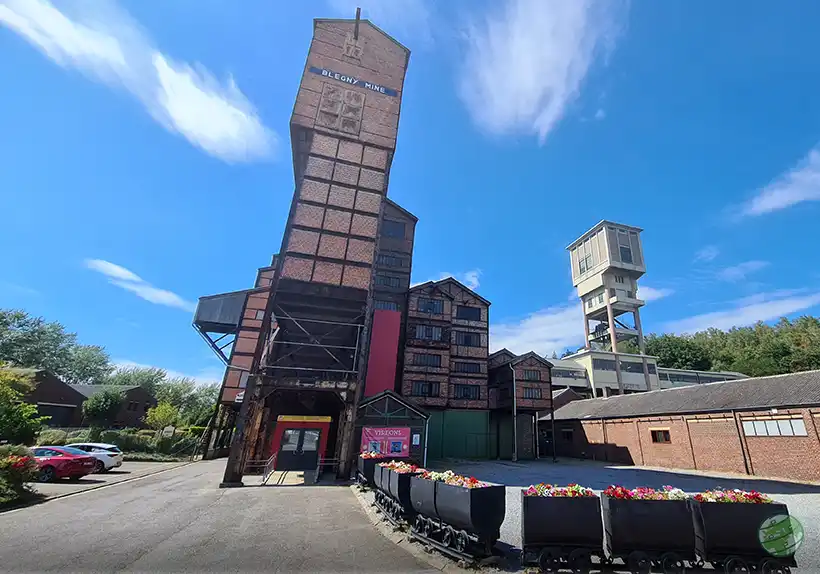 ---
Day 19 Liege to Metz stops at Vianden Castle and Luxembourg city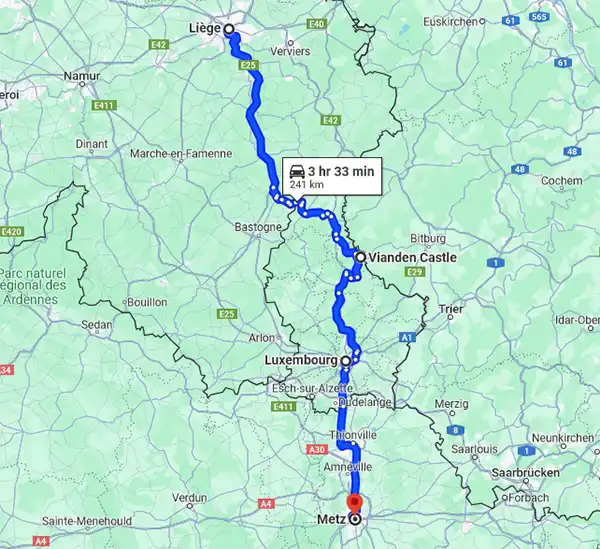 Our day consisted of an exciting journey through three countries – Belgium, Luxembourg, and France. We covered approximately 250 kilometers, immersing ourselves in stunning landscapes of these diverse nations.
Vianden Castle, a medieval gem that graced our morning, stands proudly overlooking the town of Vianden in Luxembourg. This historical marvel traces its roots back to the 10th century, evolving from a Romanesque stronghold to the Gothic splendor we see today. Originally the seat of the Counts of Vianden, the castle underwent various renovations over the centuries.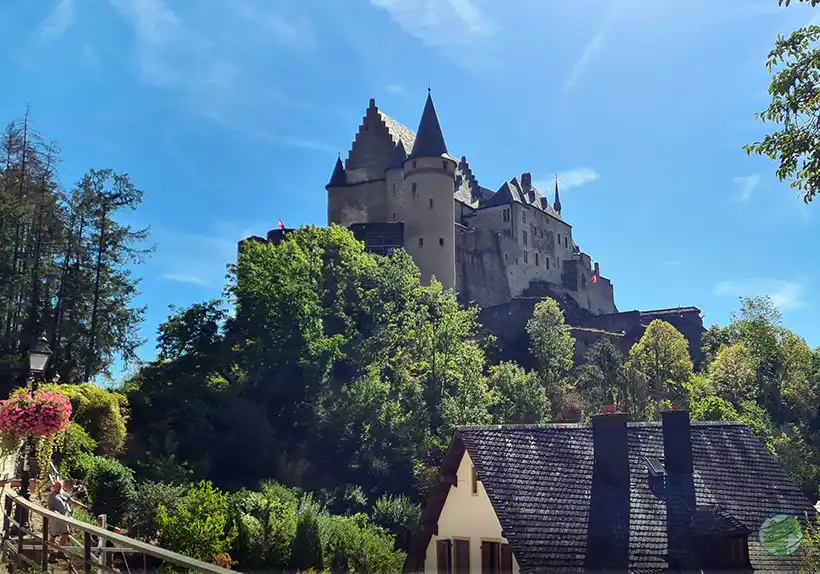 With its impressive turrets and stone walls, Vianden Castle boasts a rich history that mirrors the ebb and flow of European medieval times. Through wars and reconstructions, the castle has persevered, becoming a symbol of the region's resilience.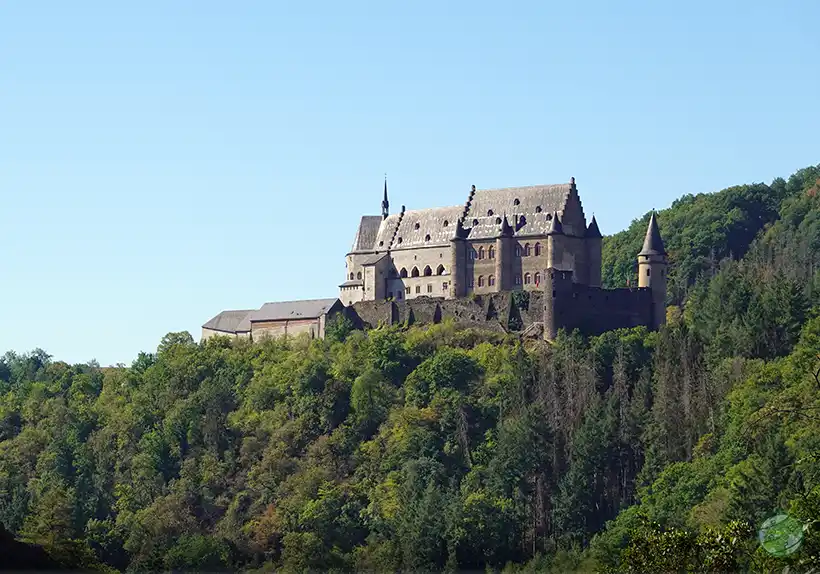 As we explored its chambers and courtyards for two captivating hours, we couldn't help but feel transported to a bygone era. The castle's strategic location, perched atop a hill, provided not only a defensive advantage but also breathtaking panoramic views of the surrounding landscape. Vianden Castle, with its tales of knights, noble families, and architectural evolution, left an indelible mark on our journey through Luxembourg. After this enriching experience, we had lunch, and head to Luxembourg City.
For more information on the Castle check its [Official Website].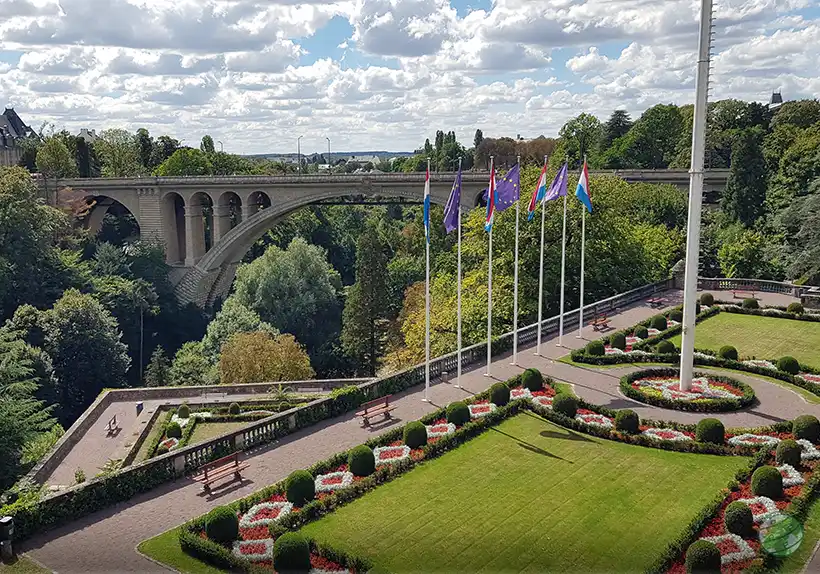 We spent our afternoon exploring the lovely city of Luxembourg, particularly its historical city center, which is a UNESCO World Heritage Site.
As the sun set, we rolled into Metz and checked into the ibis budget Metz Technopole.
Day 20 Metz to Paris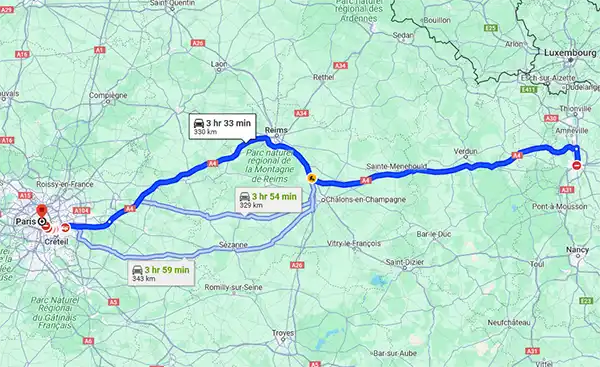 On this day we would travel 330km and reach the French capital, Paris.
Our day in Metz commenced by parking our car near Temple de Garnison, a neo-Gothic masterpiece that stands as a beacon of the city's architectural heritage. From there, we embarked on a captivating journey through the heart of Metz, traversing bridges that gracefully spanned the Moselle River and meandering along cobblestone streets lined with enchanting buildings.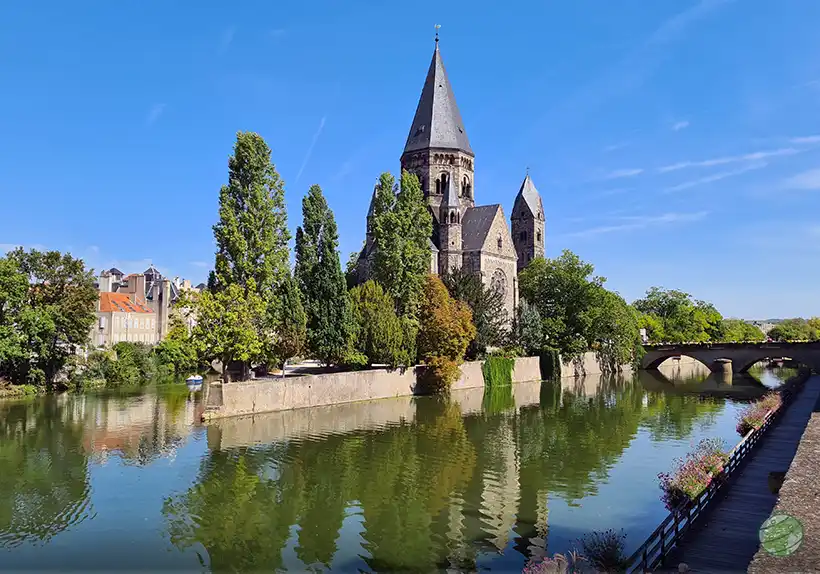 Our time in Metz was filled with delightful experiences, culminating in a visit to the iconic German Gate (Porte des Allemands).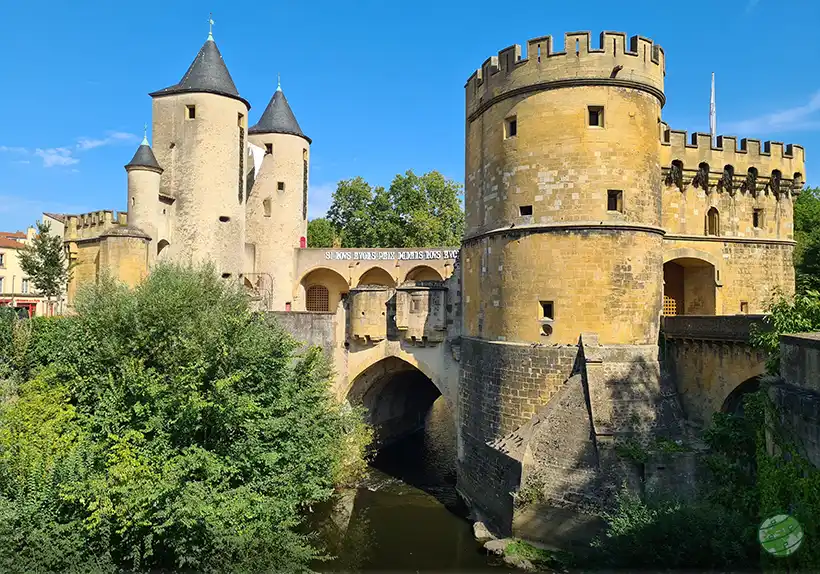 This imposing medieval structure, with its twin towers and fortified walls, stood as a proud sentinel overlooking the city. As we strolled back from the gate, we couldn't resist the allure of the charming streets lined with inviting shops. We indulged in the pleasure of browsing for souvenirs, each item a cherished memento of our time in this enchanting city.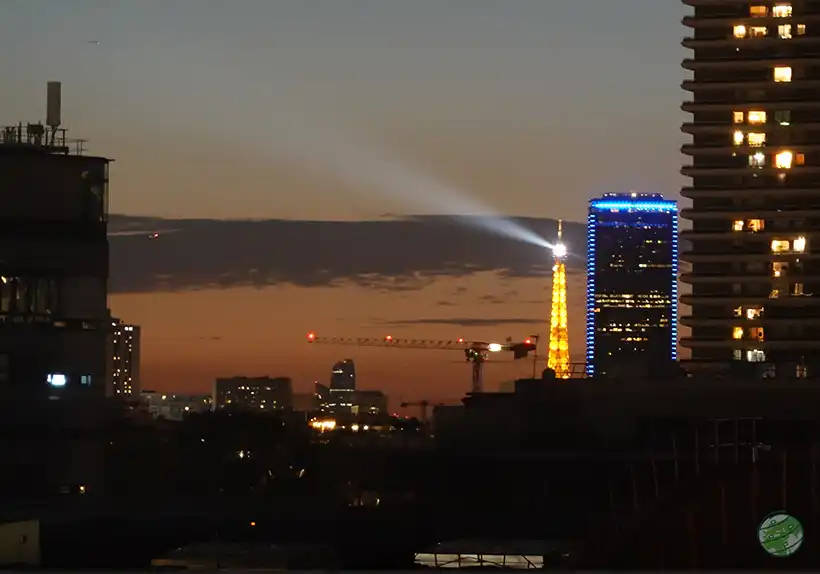 After we had a 3h drive to Paris were we stayed in ibis budget Paris Porte d'Italie Est. We had a surprise waiting for us, our room had a view to the Eiffel Tower!
---
Day 21 Paris, Notre Dame, Eiffel Tower and Natural History Museum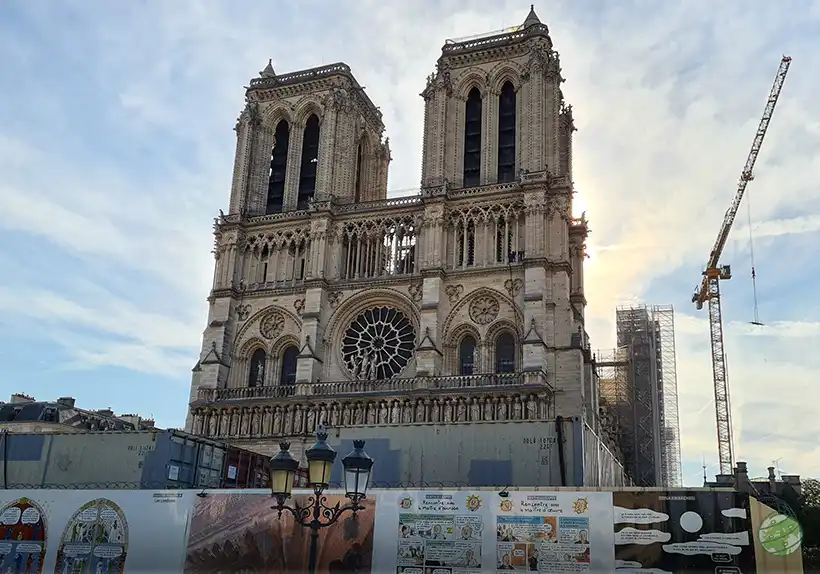 Kicking off our third Parisian adventure, we hopped on the metro, leaving our car safely parked at the hotel. Notre-Dame de Paris, a place we cherished from previous visits, was our first stop. The contrast was striking compared to our last visit before the devastating fire. The damaged spire and gaping holes in the roof were a poignant reminder of the cathedral's vulnerability. Despite the scars, Notre-Dame's spirit remained undimmed.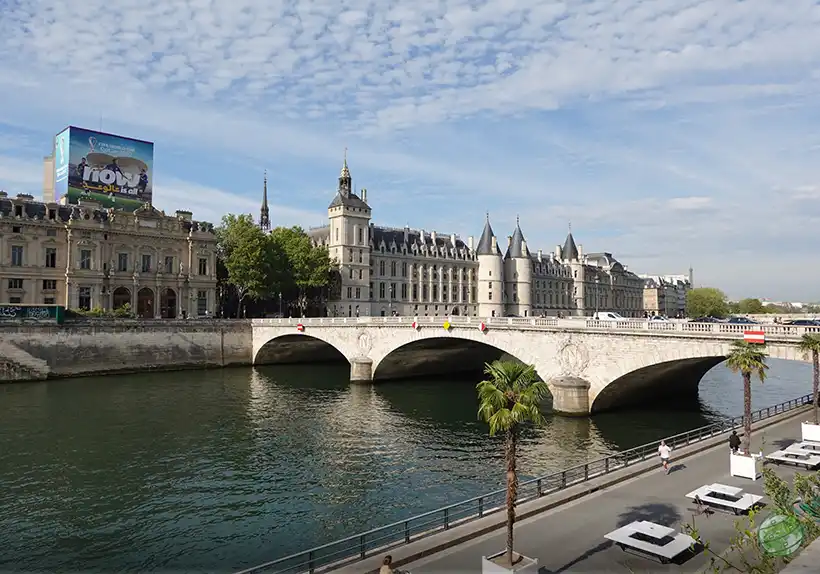 After mistakenly trekking to the Louvre on foot (about 1.1km), the Seine River views were fantastic. Perfect for us adults, but with two little ones, their energy tanks were empty, and the day had just begun. 😅 Still, lots on our agenda. We took a breather at the Louvre, snapped some family pics, and then hopped on the metro to the Eiffel Tower.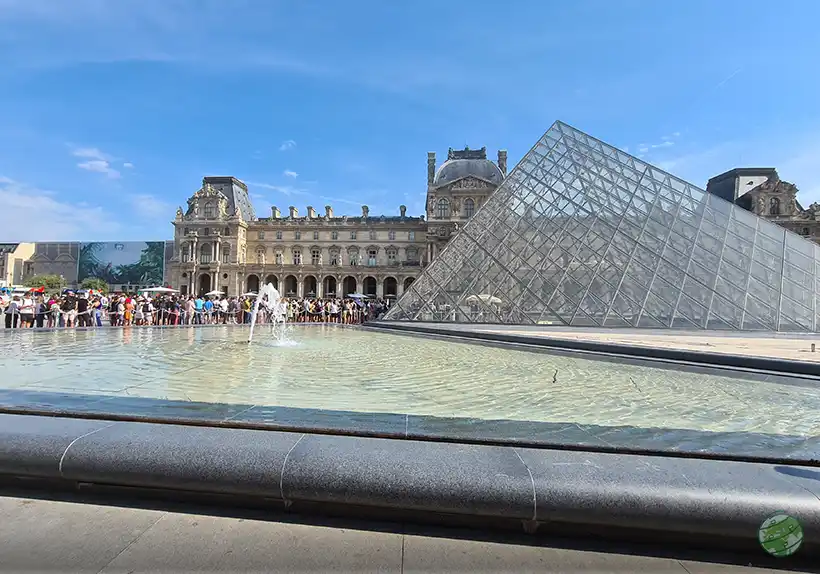 Emerging from the station Champ de Mars, we set off towards the Eiffel Tower, its towering silhouette piercing the Parisian skyline. Champ de Mars, a lush green expanse, provided the perfect backdrop for our family photos.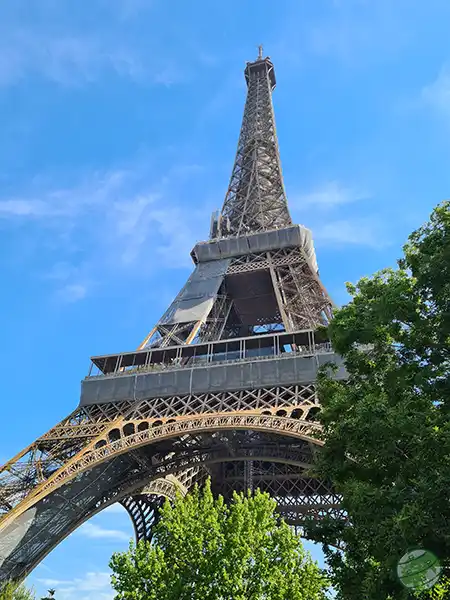 With our pre-booked time slot for the elevator ride secured, we patiently waited our turn, the excitement of the impending ascent palpable among our little ones. Despite the reservation, the queue proved to be a bit of a test for their patience.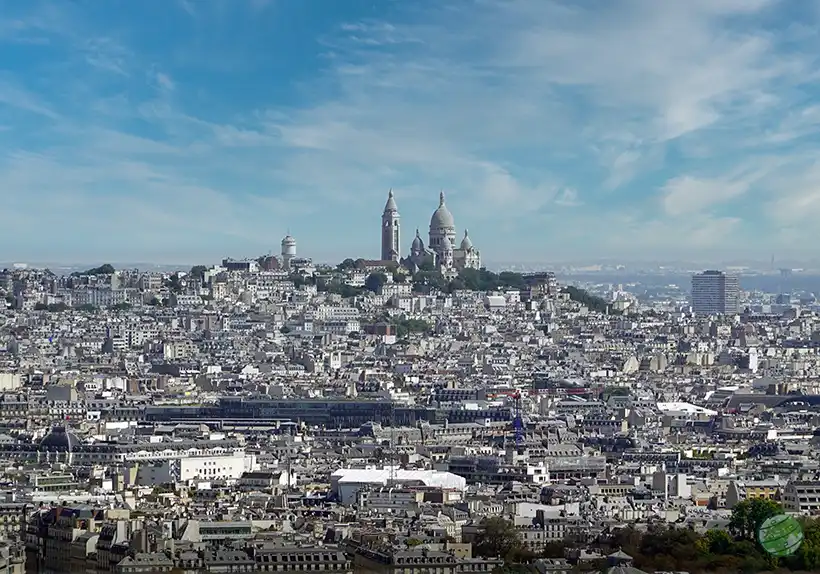 But the wait was worth it. As the elevator doors slid open, a breathtaking panorama of Paris unveiled itself before our eyes. The city's rooftops, bustling streets, and iconic landmarks stretched out like a tapestry below, mesmerizing our children and etching an unforgettable memory in their minds.
Two years later, the Eiffel Tower adventure remains a cherished highlight of their Parisian escapade, a testament to the tower's enduring ability to captivate and inspire. The elevator ride, a convenient and comfortable option for our family, perfectly complemented the thrilling experience of reaching the summit.
After a morning filled with exploring the vibrant streets and iconic landmarks of Paris, our stomachs were grumbling for sustenance.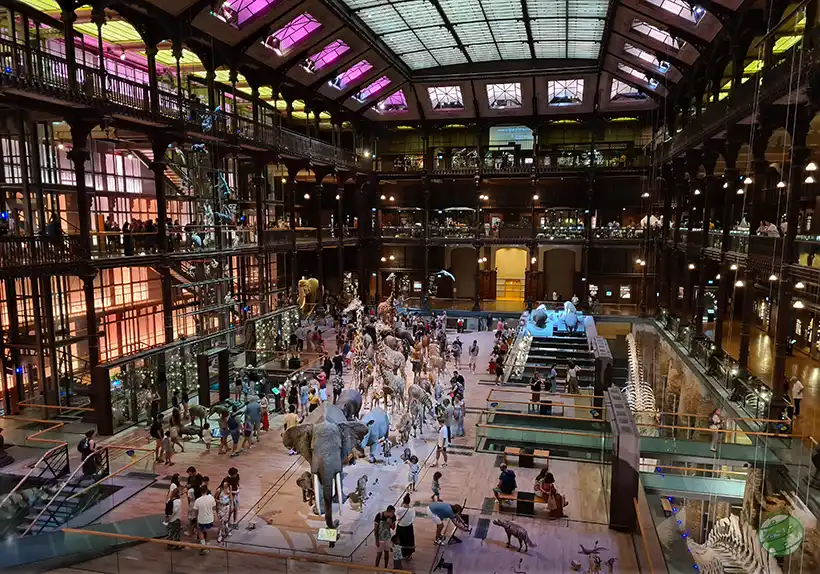 Replenished after a satisfying lunch, we embarked on our next adventure – the captivating Natural History Museum, a sanctuary for inquisitive minds. As we stepped into its grand halls, we were greeted by a treasure trove of natural wonders that ignited our curiosity and sparked our imaginations.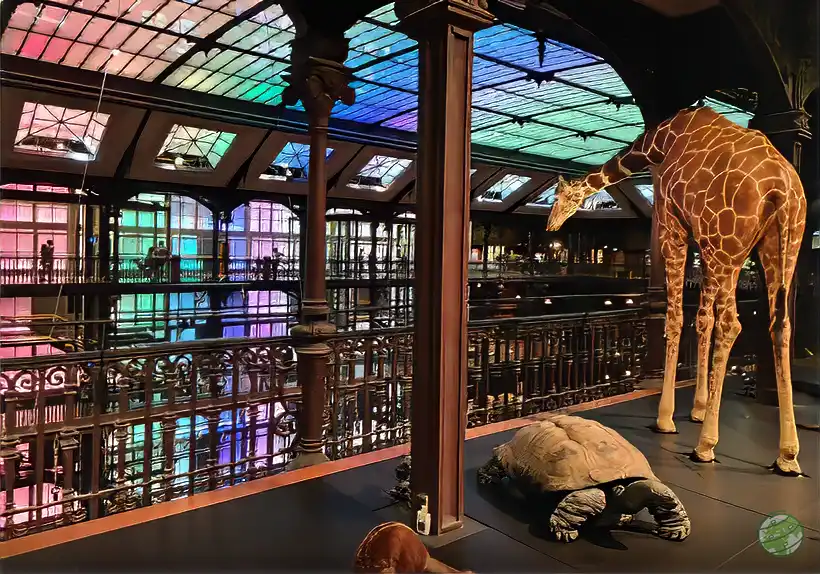 Hours swiftly slipped by as we immersed ourselves in the museum's vast collection of animal specimens, fossils, and natural marvels. We marveled at the towering skeletons of prehistoric giants, peered into intricate exhibits showcasing the diversity of life, and were captivated by the stories of the natural world unfolding before us.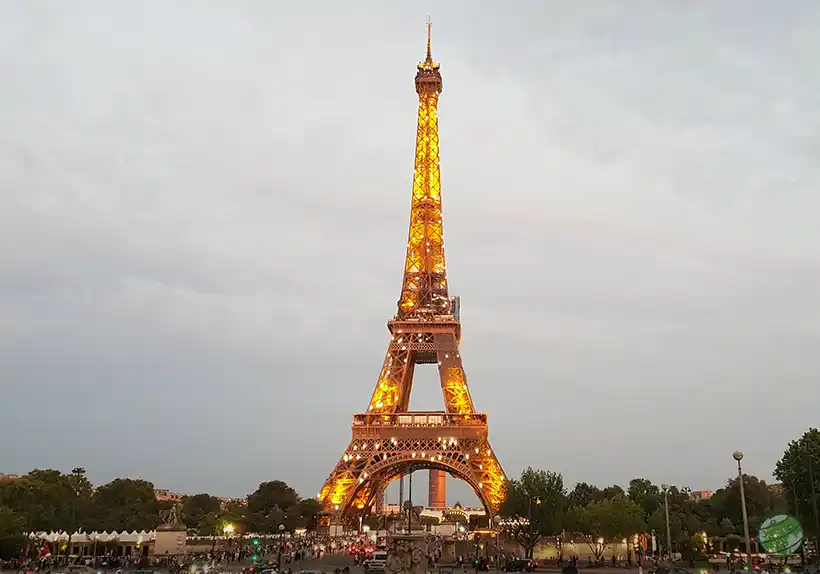 As the afternoon transitioned into early evening and the city lights began to shimmer, we reluctantly bid farewell to the Natural History Museum, our minds brimming with newfound knowledge and our hearts filled with wonder. Our next destination beckoned – the enchanting spectacle of the Eiffel Tower's sparkle.
Our third week wrapped up with a bang, but our adventure is far from over!