St Austell, Cornwall, England
50°21'34.0″N 4°44'32.0″W
The Eden Project was a highlight of our journey in the United Kingdom.
After arriving at St. Austell train station bright and early at 6am, we decided to embark on the 2-hour walk to the Eden Project. Our efforts were rewarded as we arrived at the park just before it opened at 8am. The Tropical and Mediterranean biomes as well as the outdoor gardens, provided a truly unique and enchanting experience.
The Eden Project felt like a giant greenhouse, offering, us a one-of-a-kind day trip that left us captivated. It was a great day that we will always remember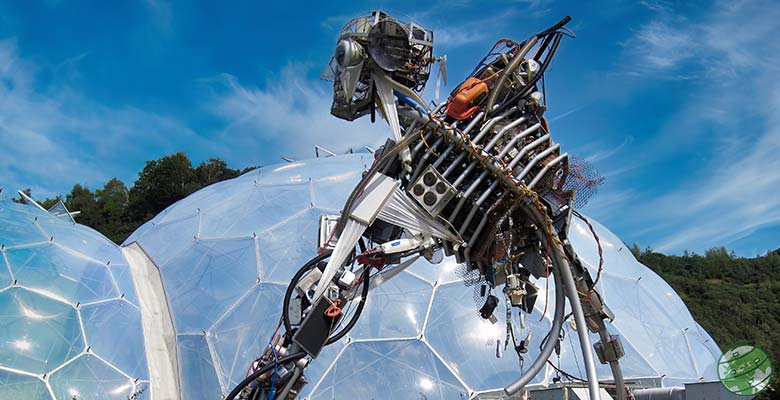 How to get to Eden Project
By car: The Eden Project is well signposted from the A30 and A391. There is a large car park on site.
By train: The nearest train station is St Austell, which is just over 2 miles away. There are regular trains from London and other major cities.
By bus: The Eden Project is well served by local buses. The nearest bus stop is at the St Austell train station, a short walk from the Eden Project.
By bike: The Eden Project is on the National Cycle Network route 3. There are bike racks on site.
By foot: The Eden Project is a 2-hour walk from St Austell train station.
It is recommended to check the website of Eden Project for the most updated and detailed information as the schedule or routes may change.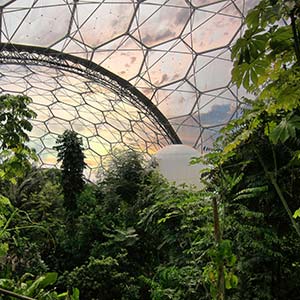 What to do and visit at Eden Project.
The Eden Project is a fantastic destination for a family day trip. Enjoy a stroll through the variety of outdoor gardens, including a Mediterranean biome and a rainforest biome, which are both housed in large domes. Visitor's can explore the different plant species and learn about the unique ecosystems found in these regions.
Finish off with a visit to The Core, the latest addition to the site, an educational center.
Visitors can also enjoy shopping, dining and other events on site. It's a good place to learn about different environment and cultures.