Welcome to our 3-day mini guide to Barcelona! This guide has everything you need to know to plan your next visit to this vibrant and historic city. Whether you're interested in exploring famous landmarks such as the Sagrada Familia and Park Guell, relaxing on the beach, or indulging in delicious Spanish cuisine, we've got you covered. Follow our suggested itinerary and make the most of your time in Barcelona, or mix and match activities to create your own custom plan. We hope this guide helps you create unforgettable memories in this beautiful city!
1st Day in Barcelona
Casa Mila (La Pedrera)
Font Màgica de Montjuïc (Magic Fountain of Montjuïc)
2nd Day in Barcelona
Parc de la Ciutadella (Ciutadella Park)
3rd Day in Barcelona
1st Day in Barcelona
1. Sagrada Familia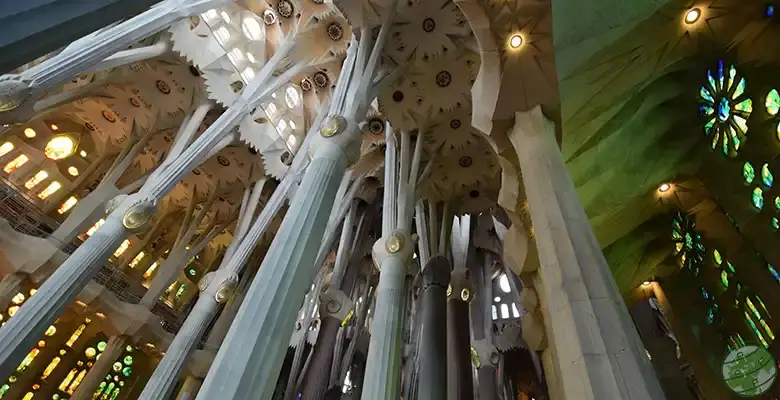 Begin your first day in Barcelona early with a visit to the Sagrada Familia. This iconic cathedral is one of the most famous landmarks in Barcelona. Designed by the renowned architect Antoni Gaudi the church's unique design and intricate details are a must see. The stained-glass windows are particularly impressive, as they bathe the interior in a kaleidoscope of colors.
TIP: Make sure to purchase tickets for Sagrada Familia in advance to avoid long lines.

2. Casa Mila (La Pedrera)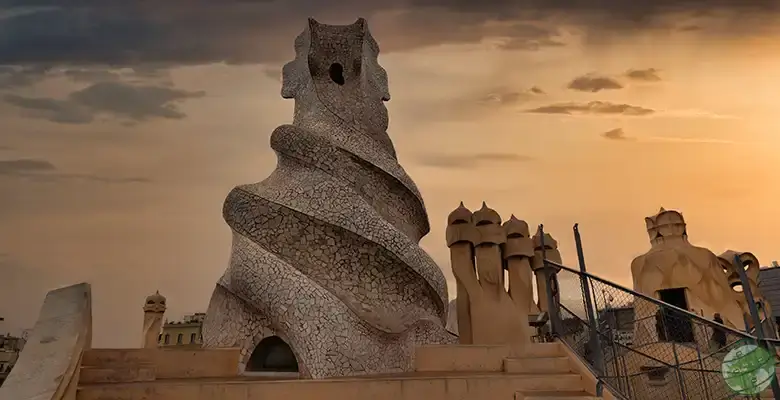 After Sagrada Familia head to Casa Mila. Another masterpiece designed by Antoni Gaudi, Casa Mila is a unique apartment building that features a striking undulating facade. The rooftop is especially interesting, with its surreal sculptures and spectacular views of the city.

3. Magic Fountain of Montjuïc (Font Màgica de Montjuïc)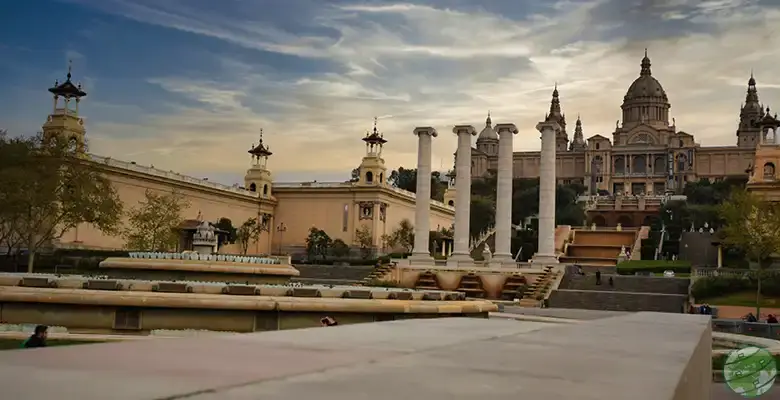 Font Màgica de Montjuïc: This is a fantastic way to end the day. The Magic Fountain of Montjuïc is a spectacular display of water, light, and music. The fountain is located in front of the National Art Museum of Catalonia, and the show is free of charge. The display changes depending on the season, but it usually takes place in the evenings.
2nd Day in Barcelona
1. Park Guell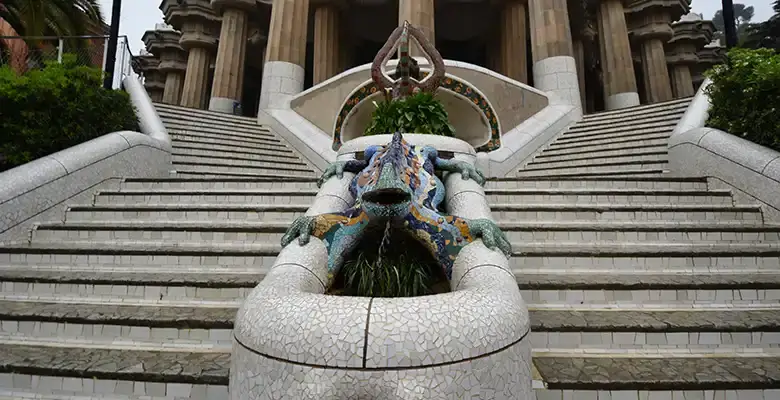 Start your second day with this whimsical park is another one of Gaudi's masterpieces. The park is a perfect place to take some photos, and the views of the city are breathtaking. You can explore the various sculptures, mosaics, and architectural features, and enjoy the peaceful atmosphere.
2. Casa Batlló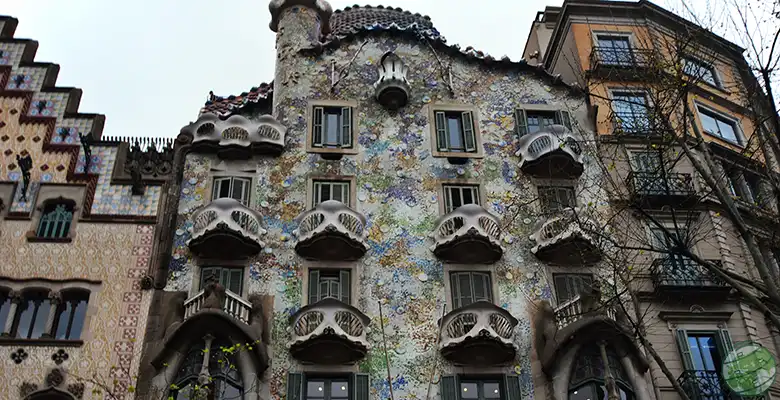 This stunning house is a perfect example of Gaudi's unique style. The facade is covered in colorful mosaics and sculptural elements, and the interior is just as fascinating. The "dragon's back" rooftop is especially interesting, with its intricate chimney stacks and colorful tiles.
3. Parc de la Ciutadella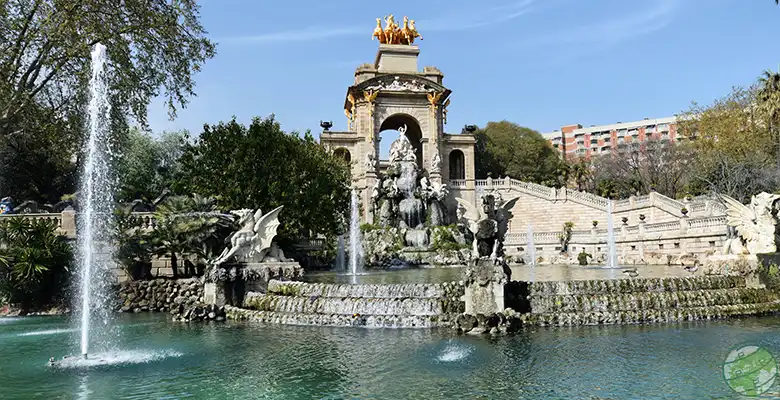 Parc de la Ciutadella (Ciutadella Park): This is the largest park in the city, and it's a great place to escape the hustle and bustle of Barcelona. You can rent a boat and row around the park's beautiful lake, visit the zoo, or just relax on the grass.

3rd day in Barcelona
1. Palau de la Música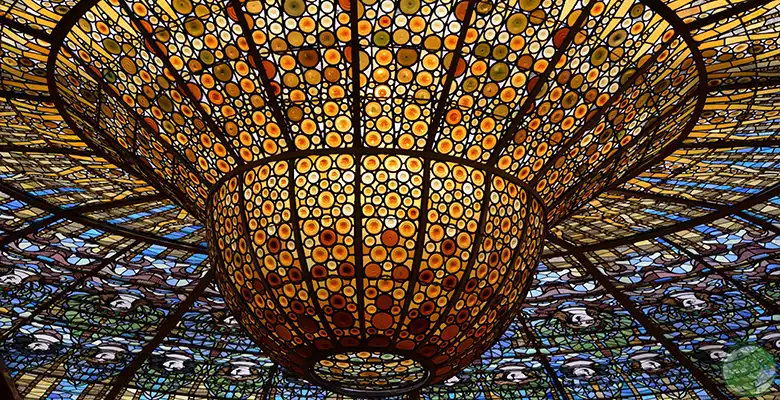 This beautiful concert hall is a stunning example of modernist architecture. The building is covered in intricate mosaics and features a glass dome that fills the interior with natural light. You can take a guided tour to learn about the history and architecture of the building, or attend a concert if there's one scheduled during your visit.

2. La Rambla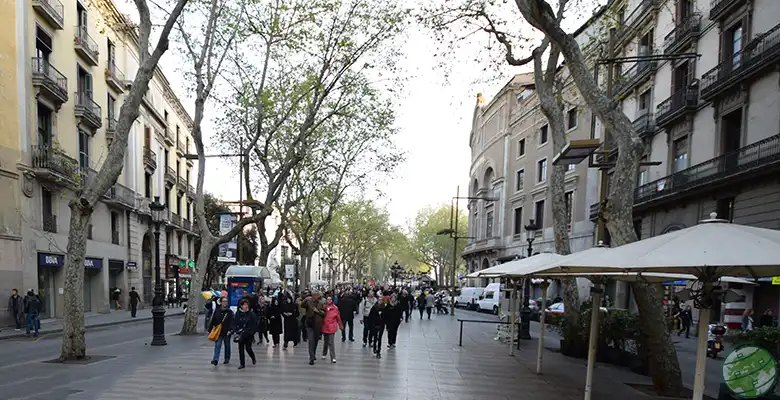 This famous street is one of the main tourist attractions in Barcelona. You can walk along the pedestrianized street and enjoy the lively atmosphere, street performers, and beautiful architecture. Be sure to stop by La Boqueria market for some delicious snacks.
3. Mercado de La Boqueria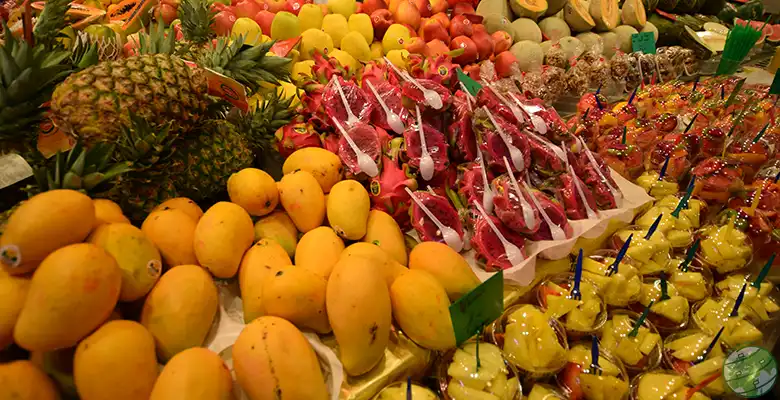 This large and bustling market is a must-visit in Barcelona. You can find all kinds of local specialties, such as fresh seafood, jamon (cured ham), and other delicious treats. It's a great place to sample the local cuisine and get a sense of the city's vibrant culinary scene.
4. Cathedral of Barcelona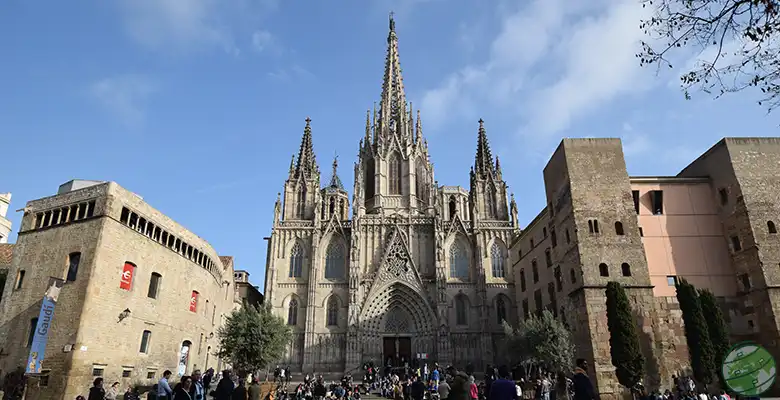 End your last day in Barcelona with this magnificent Gothic cathedral is a must-see attraction in the Gothic Quarter. The cathedral features beautiful stained-glass windows and impressive architecture. You can take a guided tour to learn about the history of the cathedral and its architecture.
Quick Tips & Sugestions for Barcelona
Book attraction tickets in Advance
Book your attraction tickets in advance. Many of the city's most popular attractions, such as the Sagrada Familia and Park Guell, can have long queues, particularly during peak season. By booking your tickets ahead of time, you can skip the lines and save time during your visit. Online ticket booking is usually quick and easy, and some attractions even offer discounted prices for advance bookings. So, make sure to plan ahead and book your tickets in advance to ensure a stress-free and enjoyable experience in Barcelona.
Monserrat Monastery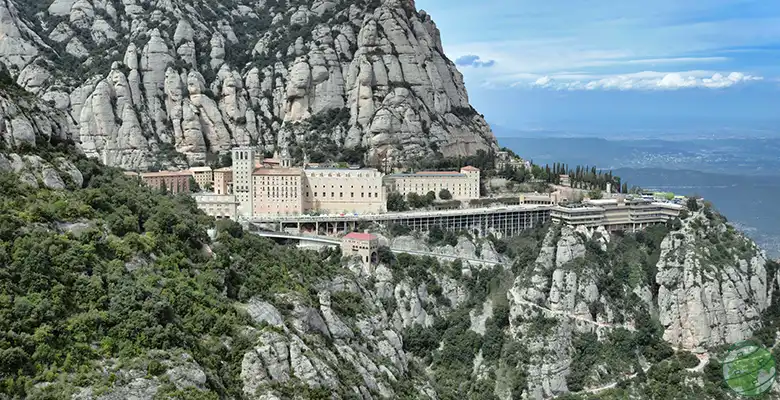 If you're planning a trip to Barcelona, a visit to Montserrat Monastery is a must-do activity. The monastery is located in the mountains outside of the city and is accessible by train. To make the most of your trip, it's important to plan ahead and follow a few tips.
Firstly, you should take the R5 train from Plaça Espanya station, which runs every hour. Make sure to check the timetable beforehand and plan your trip accordingly. Once you arrive at Montserrat-Aeri station, you can take the cable car or the rack railway to reach the monastery. Both options offer stunning views of the mountains and are worth the experience.
It's also a good idea to arrive early in the day to avoid the crowds and have enough time to explore the monastery and surrounding area. You can join a guided tour or explore on your own, but be sure to wear comfortable shoes as there's a fair amount of walking involved.
Finally, don't forget to bring water and snacks, as there are limited options for food and drinks at the monastery. And if you plan to visit the basilica, make sure to dress modestly and be respectful of the religious site.
Beach in Barcelona
If you're visiting Barcelona during the summer months, taking a trip to the beach is a great way to enjoy the city's coastal location and soak up the Mediterranean sunshine. The most popular beach in Barcelona is Barceloneta Beach, which is easily accessible by public transport. It's important to note that the beach can get crowded, so it's a good idea to arrive early in the day to secure a spot. Be sure to bring sunscreen, water, and a towel for a comfortable and enjoyable beach experience.